Why settle for products with artificial ingredients when you can choose healthful ones that taste even better? Sir Kensington's Classic Ketchup is an all-natural alternative made with only non-GMO ingredients, and boasts less sugar and less salt than other ketchups. The combination of crushed ripe tomatoes, raw, sugar, and a tangy blend of vinegar and spices results in fabulous flavor that will leave your family reaching for Sir Kensington's again and again.
From the Mouth of a Kid:
This is my favorite ketchup!  

From the Eyes of a Parent:
Who knew that our ketchup had so many gross ingredients? Sir Kensington's shows how easy it is to make a delicious tasting product using natural, wholesome ingredients that I can feel good about giving to my family. My kids put ketchup on almost everything, so I always keep this stocked in our house. Choosing this brand is a no-brainer for me.
Flavorful Features:
Sir Kensington's has a number of other products also made with natural, wholesome ingredients:
Spicy Ketchup
Yellow Mustard
Dijon Mustard
Spicy Brown Mustard
Classic Mayonnaise
Organic Mayonnaise
Avocado Oil Mayonnaise
Chipotle Mayonnaise
Siracha Mayonnaise
Special Sauce
Dijonnaise
Classic Fabanaise
Chipotle Fabanaise
The Icing on the Cake:
Sir Kensington's uses minimal ingredients to create high-quality, flavorful products and their Classic Ketchup is no exception.
Classic Ketchup ingredients: Tomatoes, Tomato Paste, Organic Sugar, Onions, Distilled Vinegar, Salt, Lime Juice Concentrate, Green Bell Peppers, Allspice, Citric Acid.
Time to Eat?!
Whenever you use ketchup, reach for Sir Kensington's; the healthful, wholesome option for ketchup and condiments.
Mix it Up!
Ever thought about incorporating ketchup into a soup or chicken marinade? Try it out with Sir Kensington's ketchup!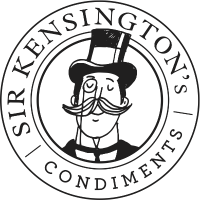 https://www.facebook.com/sirkensingtons
The Creative Kitchen™, LLC, teaches children about food and how to cook in a fun, safe, and educational manner. Targeting families with children ages two to teen, the company focuses on teaching, writing creative content and curriculum, special events, recipe development, spokesperson work, webisode production and consulting to present educational and entertaining content through food-related activities. The founder, Cricket Azima, is an expert in cooking for and with children. She inspires kids to express themselves creatively through food and cooking, while complementing lessons with traditional educational material such as social studies, math, arts, science, and more. Visit

www.thecreativekitchen.com

for more information.
Related posts