Here at The Creative Kitchen, we LOVE cheese! It's great as a snack on its own, or a delicious addition to many of our favorite meals! However, we realize that not everyone is able to indulge in cheese, so if you're looking for a lactose-free, allergy-friendly cheese alternative, try Go Veggie! Their Grated Parmesan is the perfect product to sprinkle on top of your favorite dish. It's 100% plant-based, non-GMO, and has double the calcium compared to ordinary cheese. Plus it tastes amazing! Go Veggie Grated Parmesan is a great product to have in your pantry if you have family members who are dairy-free or vegan, so that everyone can indulge in cheesy goodness anytime they want!
The Creative Kitchen is happy to have Go Veggie as a sponsor for one of our Whole Foods Market cooking classes the week of August 20th! Learn more at www.thecreativekitchen.com/calendar.
From the Mouth of a Kid:
Yummy! It tastes so good on top of my spaghetti!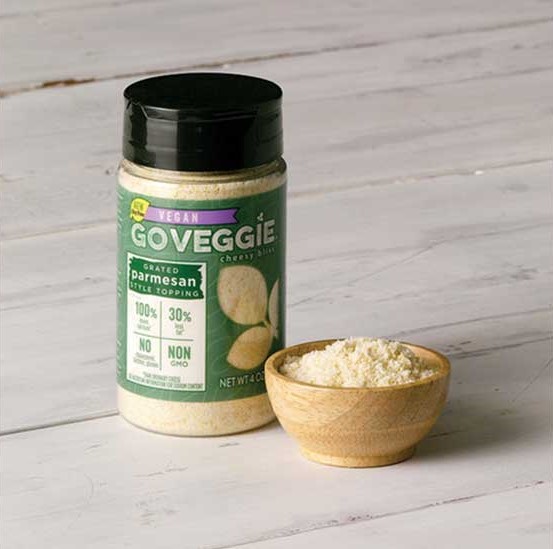 From the Eyes of a Parent:
With lactose intolerant children, it can be hard to find cheese alternatives that they actually enjoy. This is why I love Go Veggie's dairy-free Grated Parmesan! Not only does it taste great, but it's a better option for my kids, and they find it so delicious! I am not lactose intolerant, but I love experimenting with plant-based products here and there, and this is one of the best cheese alternatives I've tried in a while. It's very versatile – I use it on pasta, chicken, soups, and so much more, and my kids just love it! Also, I can't believe that it has more calcium than regular parmesan cheese. Go Veggie Grated Parmesan has become a staple in our house!
Flavorful Features:
Go Veggie Grated Parmesan comes in two options to enjoy: Lactose-Free and Vegan.
The Icing on the Cake:
There is so much to love about Go Veggie Grated Parmesan:
Double the calcium of regular parmesan cheese

30% less fat than regular parmesan cheese

Free of lactose and cholesterol

100% plant-based
Time to Eat?!
The best time to enjoy this cheese is…all the time! It's great in eggs for breakfast, or in soups or pasta for dinner! The possibilities are endless!
Mix it Up!
For a yummy, movie-time snack, sprinkle Go Veggie Grated Parmesan on your popcorn for some cheesy deliciousness! Check out their website for a delicious popcorn recipe to try.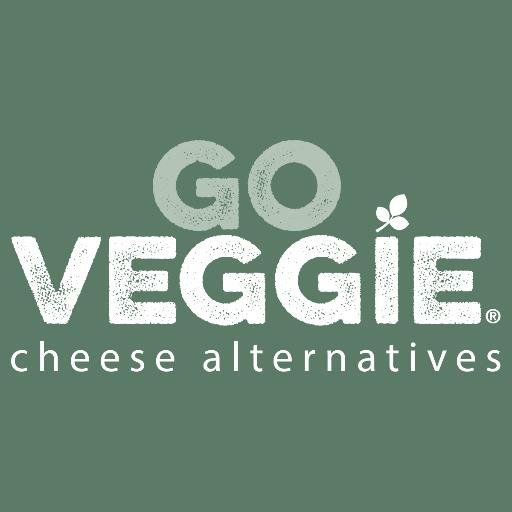 https://www.facebook.com/goveggiefoods
The Creative Kitchen™, LLC, teaches children about food and how to cook in a fun, safe, and educational manner. Targeting families with children ages two to teen, the company focuses on teaching, writing creative content and curriculum, special events, recipe development, spokesperson work, webisode production and consulting to present educational and entertaining content through food-related activities. The founder, Cricket Azima, is an expert in cooking for and with children. She inspires kids to express themselves creatively through food and cooking, while complementing lessons with traditional educational material such as social studies, math, arts, science, and more. Visit

www.thecreativekitchen.com

for more information.
Related posts