For information about our teaching curricula,

click here

!
Kids Food Festival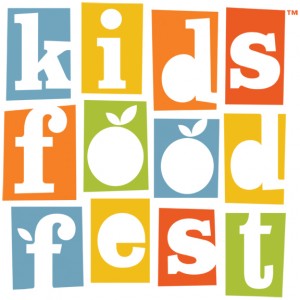 This series of events offers a fun, interactive way to educate families about making balanced food choices. The festival uses exciting and engaging programming in order to help establish wholesome lifelong habits, while working to avert childhood obesity.
Join us for our upcoming Kids Food Festival in NYC on February 28th + March 1st, 2015! Bring your kids and your appetite for a weekend of flavorful fun!

Click here to learn more!
Sometimes cooking with a theme is just plain fun! The Creative Kitchen® offers an array of themed hands-­on cooking classes, parties, and playdates including:
Colorful Cooking: Kids make and eat recipes that include ingredients having an array of colors that they cut into different shapes.
Eat Your Art: Kids create recipes using ingredients of different colors, textures, shapes, and sizes. They also create food crafts both edible and non-­edible, such as Edible Flower Pots and Cereal Box Bags.
Storybook Cooking: Kids make recipes and crafts inspired by timeless and familiar children stories, such as Stone Soup.
Everybody Eats Lunch: Kids make friends from around the world and discover their lunchtime cultures and recipes. They prepare delicious and nutritionally balanced dishes that can be included in their lunchboxes!
Everybody Can Cook: Children prepare fun, new dishes designed by The Creative Kitchen® in an effort to gain exposure to and increased acceptance of a variety of fruits, vegetables, and other healthful foods. The curriculum is tailored to various abilities and reinforces core developmental skills and nutrition geared towards the special needs population.
Dinner Dates & Family Brunch Classes: Families work together to create complete meals that you will want to recreate again and again.
Feeding Baby: New parents learn how to make homemade baby food and take home a freezable stockpile.
Family Holiday Classes: Families work together to prepare holiday-themed dishes.
Customized Classroom Curriculum: The Creative Kitchen® offers exclusive curriculum enrichment programs that enhance existing lesson plans in schools, programs, and day cares to fit classroom needs.
Developed for children ages two through teen.
More than 14 years of experience in curriculum development and teaching.
Incorporates latest trends and advances to provide the most up-to-date programs.
Recipes developed and tested specifically for use in classroom environments.
Children develop a sense of confidence and accomplishment as they taste their way through the lesson, while learning about new foods, shapes, numbers, colors, geography, and social skills.
Parents are excited when they see how many new fruits and vegetables their kids will adopt into their routine!