Baking cookies is the perfect way to warm up on a chilly afternoon and keep kids entertained over their Winter break. With the holidays right around the corner, there's no better time to check out these Christmas Cookie Recipes from our friends at Cooking Light! These delicious, family-friendly recipes are sure to get you on Santa's "nice" list this year!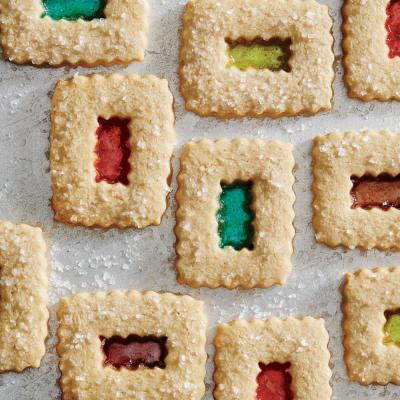 "We found that Jolly Rancher candies produced the brightest, most vibrant "stained glass." Be sure to use the original sweet candies, not the sour flavors. To crush, place each color in its own heavy-duty zip-top bag; crush with a rolling pin or meat mallet. You'll find sparkling sugar in craft or specialty stores, but you can also use turbinado sugar as a substitute."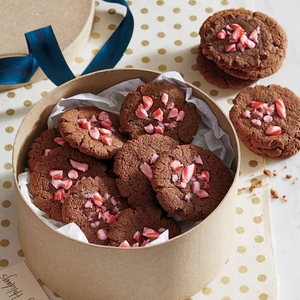 "A great way to use leftover candy canes! When a soft, fudgy cookie meets crunchy candy cane shards, it's a match made in heaven. "


"Kids and parents alike will love decorating these tasty Gingerbread cookies! For a whimsical presentation, arrange them in a lunch box lined with colorful packing paper. Use a variety of cookie cutter sizes to create "families.""
The Creative Kitchen™, LLC, teaches children about food and how to cook in a fun, safe, and educational manner. Targeting families with children ages two to teen, the company focuses on teaching, writing creative content and curriculum, special events, recipe development, spokesperson work, webisode production and consulting to present educational and entertaining content through food-related activities. The founder, Cricket Azima, is an expert in cooking for and with children. She inspires kids to express themselves creatively through food and cooking, while complementing lessons with traditional educational material such as social studies, math, arts, science, and more. Visit www.thecreativekitchen.com for more information.
Related posts