The Seahawks and Patriots are going to the Super Bowl! Now that we know which teams are playing, it's time to start planning that Super Bowl party menu. Our friends at Cooking Light have put together a list of super simple and delicious, kid-friendly recipes to make your game day a huge success!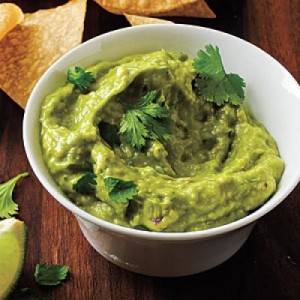 This recipe comes together in a snap with the help of a food processor – just toss in the 7 ingredients, and you're done! Turn up the spice by leaving the seeds in the jalapeno or remove them for a milder flavor for those sensitive taste buds. Serve with fresh vegetables or baked tortilla chips to complete the dish.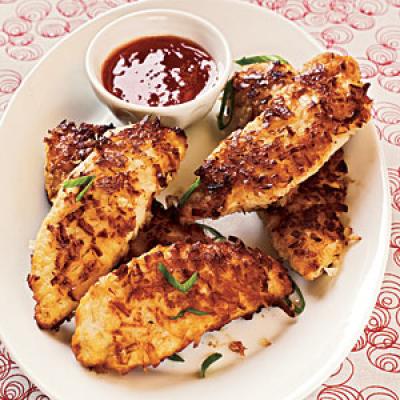 Kick-up those same old chicken fingers with this recipe! Kids will love the sweetness and crunch the coconut adds. Plus, this recipe uses rice flour for those gluten-sensitive tummies!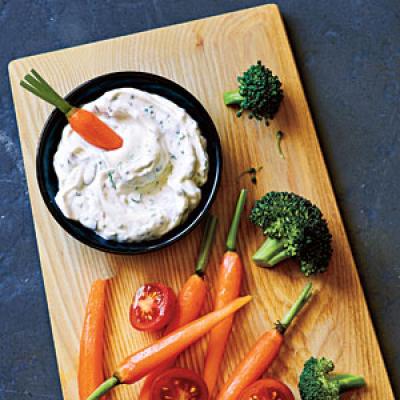 Kids (and adults) love adding creamy ranch dressing to everything. This healthful spin on the classic ranch dip won't leave you feeling guilty on game day, especially when you serve it with broccoli florets, baby carrots, and other fresh vegetables!
The Creative Kitchen™, LLC, teaches children about food and how to cook in a fun, safe, and educational manner. Targeting families with children ages two to teen, the company focuses on teaching, writing creative content and curriculum, special events, recipe development, spokesperson work, webisode production and consulting to present educational and entertaining content through food-related activities. The founder, Cricket Azima, is an expert in cooking for and with children. She inspires kids to express themselves creatively through food and cooking, while complementing lessons with traditional educational material such as social studies, math, arts, science, and more. Visit www.thecreativekitchen.com for more information.
Related posts