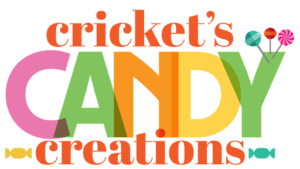 Cricket's Candy Creations is a creative platform and pop-up experience that uses candy as a medium to provide delicious, multisensory experiences and a creative outlet for candy lovers of all ages. Activities include making edible slime, candy sushi, and more candy crafts that help families and food lovers step out of their routines and break all the rules: make a mess, eat candy, and play with their food!
---
Cricket's Candy Creations is located at 200 Hudson Street in New York City and hosts the following activities: 
Edible Slime Studio: Mix up a batch of your own delicious, edible slime! 
Candy Kitchen: Get playful as you make candy versions of classic dishes.
Lickable Fingerpaint Gallery: Get artistic as you make creations using edible finger paint!
Chocolate Chamber: Have a delicious time making chocolate treats, including Hot Chocolate Bombs and Chocolate Pizza.
Accessories Arcade: Create your own Tasty Trinkets, including key chains, bracelets, and more, using a variety of colorful and delicious candies!
Lollipop Lounge: Our event and exhibition space will feature rotating seasonal activities and host play dates, birthday parties, and corporate events.
Candy Shoppe: Families have the opportunity to purchase additional merchandise, sweets, souvenirs, Cricket's Candy Creations Take Home Kits, and more!
---
Cricket's Candy Creations hosts private events, birthday parties, corporate events, play dates and more! Book your event with us today!
---
Cricket's Candy Creations is excited to offer the following Candy Craft kits:
Edible Slime

: This kit comes with everything you need to make your own delicious and safe-to-eat slime. Our slime is made with natural ingredients and is available in a variety of tasty flavors. Great for kids' parties, rainy day activities, or as a unique gift.

Candy Jewelry

:

 

This kit is perfect for candy connoisseurs of all ages and includes all the materials you need to make your own unique candy jewelry. From necklaces to bracelets, rings and more. Choose from a variety of candy shapes, colors and flavors to create one-of-a-kind pieces. Great for parties, craft nights or as a gift. 

Edible Lickable Finger Paint: Get creative and lick your fingers with our Edible Lickable Finger Paint Craft Kit! Perfect for kids and adults alike, this kit includes all the ingredients you need to make your own delicious and safe-to-eat finger paint. Available in a variety of fun flavors, this paint is perfect for creating art that you can also eat.
Edible Sushi: 

Get ready to roll with our Candy Sushi Craft Kit! 

From Swedish fish to fruit snacks, you can make sushi that looks and tastes like the real thing. Perfect for sushi lovers, kids' parties, or as a unique gift.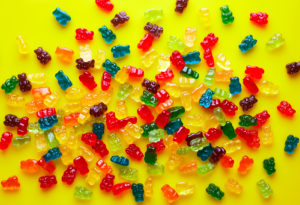 Can't make it to our in-person location? Register for an online candy crafting class with Cricket!
Cricket's Candy Creations e-commerce class to come!