Get cheesy with Emmi Cheese! Emmi Cheese is steeped in tradition and craftsmanship and it shows in all of their high-quality cheese products. The Creative Kitchen loves their passionate support of farmers, cheesemakers as well as sustainable agriculture to create a product that is second to none like their non-GMO Le Gruyère AOP. Emmi Traditions Le Gruyère AOP is made using locally farmed cow's milk that is perfect in a gooey grilled cheese sandwich little ones can enjoy or as a topping on a cheesy French onion soup.

The Creative Kitchen is happy to include Emmi USA as a Supporting Sponsor in our Whole Foods Holiday Kids Cooking Series, where kids make Tortellini Totem Poles and Breakfast Frittata Cakes!
From the Mouth of a Kid:
I ate so much cheese, mom said I'm part mouse!

From the Eyes of a Parent:

Emmi's Le Gruyère AOP is a delicious cheese. I love being able to use it for all sorts of recipes. I love adding it to eggs for breakfast or as an addition to a cheese plate when I'm entertaining guests! Emmi's website has a great list of recipes and pairings for their cheeses so I always have new ways to use their cheese. There are only three ingredients in Emmi's Le Gruyère AOP so I don't have to worry about any added artificial flavors or colors. Plus, it's a mild cheese so even my little picky eaters like it.

Flavorful Features:
Emmi Traditions comes in an assortment of varieties:
– Le Gruyère® AOP
– Le Gruyère® AOP Réserve
– Emmentaler® AOP
– Appenzeller®
– Tête de Moine AOP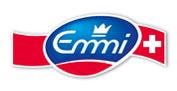 The Icing On the Cake:
Emmi adheres to strict Swiss cheese production guidelines, quality controls and environmental directives. The official quality mark AOP (Appellation d'Origine Protegée) is reserved for traditional products with long-standing regional origins. Once the Swiss Federal Office of Agriculture registers a protected designation, Emmi and other cheesemakers only use it for products that meet all requirements regarding quality, origin and production.
Time to Eat?!
Enjoy Le Gruyère AOP anytime of day. It's perfect as a cheesy addition to fritattas like we incorporated in our Holiday Kids Cooking Classes, as a fun pairing with roasted sweet potatoes and fig jam for a take on a grilled cheese with sweet potato, or even on top of a caramelized pears and cranberry compote.
Mix it Up!
Melt Emmi Traditions Le Gruyère AOP in a frittata mixed with fresh vegetables , on top of an open-faced egg sandwich or melt them on top of broccoli or asparagus.

The Creative Kitchen™, LLC, teaches children about food and how to cook in a fun, safe, and educational manner. Targeting families with children ages two to teen, the company focuses on teaching, writing creative content and curriculum, special events, recipe development, spokesperson work, webisode production and consulting to present educational and entertaining content through food-related activities. The founder, Cricket Azima, is an expert in cooking for and with children. She inspires kids to express themselves creatively through food and cooking, while complementing lessons with traditional educational material such as social studies, math, arts, science, and more. Visit

www.thecreativekitchen.com

for more information.
Related posts