The Kids Food Festival embodies the philosophy of learning through fun with its weekend of family events hosted on November 2nd and 3rd at Union Market in Washington DC. Families will cook, dance, laugh, and taste their way to making balanced food choices with help from some of our friends!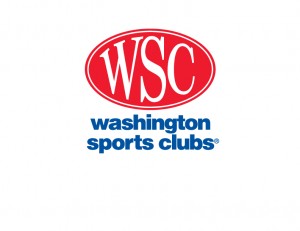 As much as we love to cook and eat, ultimately we know it's all about balance and it's important to make time for exercise to keep ourselves at our best! This is especially true for our little ones—more and more activities now center on sedentary work (i.e. computers, iPads, video games, etc.) both for school and for fun so it's important to get them into action to prevent future health issues and obesity. Washington Sports Clubs has 18 locations throughout the DC, MD, and VA area. We are what our children model after, so it's crucial to instill the habit of incorporating exercise through example. But if we're in need of a little motivation, we can look to "…a notable fitness enthusiast and former senator from Illinois [who] was known to work out…" at the Capitol Hill location for some inspiration of our own!
Children seem to be busier and busier these days and maintaining a balance can be tricky at times. Washington Sports Clubs offers an array of classes for grownups as well as some for children, including swimming lessons. But of course, it's always more fun to exercise together, so why not take what's learned in class and share with the children? Not to mention, keeping ourselves in shape allows us to be at our best so we can play with our children and keep them just as active!
Flavorful Features
Information regarding the schedule of classes and membership options are available on
their website
. Washington Sports Clubs also offers birthday parties and summer camps for the kids!
Mix It Up!
We can't wait to get moving and shaking with the Washington Sports Clubs at the Kids Food Festival in Washington DC's Union Market and we hope to see you there! Click on our logo below for more information on how to attend!

The Creative Kitchen™, LLC, teaches children about food and how to cook in a fun, safe, and educational manner.  Targeting families with children ages two to teen, the company focuses on teaching, writing creative content and curriculum, special events, recipe development, spokesperson work, webisode production and consulting to present educational and entertaining content through food-related activities. The founder, Cricket Azima, is an expert in cooking for and with children.  She inspires kids to express themselves creatively through food and cooking, while complementing lessons with traditional educational material such as social studies, math, arts, science, and more. Visit www.thecreativekitchen.com for more information.
Related posts