The Kids Food Festival embodies the philosophy of learning through fun with its weekend of family events hosted on November 2nd and 3rd at Union Market in Washington DC. Families will cook, dance, laugh, and taste their way to making balanced food choices with help from some of our friends!


Creating in the kitchen is always fun, but it always adds to the party when we can play with the colors! GNT is an independent family-owned company that offers a beautiful spectrum of all-natural food colorings that can be added to anything from confections and baked goods to beverages and cereals. All colorings are made from real foods in combination with water or another food to maintain the integrity of the color, which lends only the best results to our cooking fun! Food science at its best to highlight the yum in our tasty creations!
"Colouring food with food" is such a marvelous idea and an even better motto! It's cringe-worthy when, after crafting a delicious, homemade treat such as cupcakes or birthday cake, to then add in colorful chemicals. GNT's EXBERRY® Colouring Foods are beautiful, vibrant, and made from various fruits, vegetables and edible plants—finally, an all-natural blue or green food coloring! There are never any artificial elements added, only things of food origin or that are foods themselves.
Flavorful Features
A wide spectrum of colors – in various shades of each color in the rainbow- tailored to their final use (i.e. confectionary, baking, beverages, etc) are available and can be viewed on their

color chart page.
 All GNT EXBERRY® products are: 
-All natural
-GMO free
-Kosher
-Organic compliant
 Learn more about GNT's beautiful food colours on their dedicated
EXBERRY® page
, as well as during our Kids Food Festival in Washington DC's Union Market! Click on our logo below for more information on how to attend!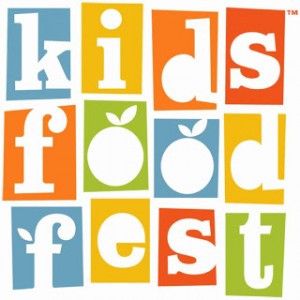 The Creative Kitchen™, LLC, teaches children about food and how to cook in a fun, safe, and educational manner.  Targeting families with children ages two to teen, the company focuses on teaching, writing creative content and curriculum, special events, recipe development, spokesperson work, webisode production and consulting to present educational and entertaining content through food-related activities. The founder, Cricket Azima, is an expert in cooking for and with children.  She inspires kids to express themselves creatively through food and cooking, while complementing lessons with traditional educational material such as social studies, math, arts, science, and more. Visit www.thecreativekitchen.com for more information.
Related posts