Mareya Ibrahim, The Fit Foodie
Entrepreneur, chef, author, inventor, and the creator of eatcleaner.com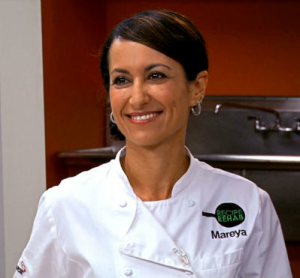 Mareya Ibrahim is "The Fit Foodie" – a nationally recognized expert on food safety and
eating clean whose website eatcleaner.com is the premier lifestyle destination for fit food information. Her book "The Clean Eating Handbook" was released in May 2013 and is being touted as the 'go-to' guide for anyone looking to eat cleaner and get leaner. 

As the founder of Grow Green Industries, a company dedicated to eco solutions for food safety, she is the co-patent holder of a range of product for commercial and consumer applications, including eatCleaner®, eatFresh® and eatSafe®. Eat Cleaner is the only consumer line of food wash and wipes that is lab proven effective in cleaning produce and extending shelf life, naturally. Her products help the LA Unified School Districts 1 million+ students enjoy fresh cut produce every day.

She is a featured chef on ABC's Emmy-nominated cooking show Recipe Rehab, eHow.com, and Livestrong.com, as well as the food expert for San Diego Channel 6 News. Her backpage column, "The Fit Foody", appears in Edible Orange County Magazine.  She is also the founder of the Cleaner Plate Club™, a newsletter, blog, and YouTube channel that shows families how to eat cleaner and more balanced meals.
Facebook Page:

facebook.com/eatcleaner
Website:

eatcleaner.com
Twitter:

@eatcleanerfood
Instagram:

@eatcleaner
What was your favorite food to eat as a child?
I'm Egyptian so while I yearned for peanut butter and jelly as a child, I got to eat all kinds of 'different' things. I would have to say my favorite dish growing up was (and still is) my mom's chicken and molokhiya soup. She would boil the chicken and make the stock from scratch, then make the molokhiya, which is a thick green soup made from an herb that's full of collagen. Apparently it was part of Cleopatra's beauty regimen—what's good for the queen, right?
Do you have children? If so, what do you like to make for them or with them?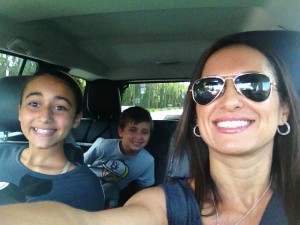 I have two kids, ages 8 and 12. They have very different palates so it isn't always easy pleasing both of them! Something they always can agree on is tacos (appropriate since we live in Southern California!) I do gluten-free tortillas and fill them with grilled chicken, ground turkey, or carne asada with guacamole, salsa, and a little feta cheese (my Mediterranean influence.)
What is your favorite childhood memory in the kitchen?
My favorite childhood memory in the kitchen is making Christmas dinner with my grandmother and all my aunts in Egypt. The kitchen was the size of a postage stamp, but it was warm, bubbling with conversation and laughter, and full of love.
What was your favorite recipe to help make when you were a kid?
My favorite recipe to help make when I was a kid was stuffed grape leaves. We make the filling with rice, ground lamb, tomato, and fragrant spices. Rolling a perfectly packed stuffed grape leaf was a major accomplishment, so I felt very proud when they'd get to the table and I'd hear a resounding symphony of 'mmmmm's!'
The Creative Kitchen™, LLC, teaches children about food and how to cook in a fun, safe, and educational manner. Targeting families with children ages two to teen, the company focuses on teaching, writing creative content and curriculum, special events, recipe development, spokesperson work, webisode production and consulting to present educational and entertaining content through food-related activities. The founder, Cricket Azima, is an expert in cooking for and with children. She inspires kids to express themselves creatively through food and cooking, while complementing lessons with traditional educational material such as social studies, math, arts, science, and more. Visit www.thecreativekitchen.com for more information.
Related posts