Organic Valley's award winning Cultured Unsalted Butter is extra tasty, since it's made with organic sweet cream from pasture raised cows and live cultures. The butter contains a boost of Omega-3 fatty acids, which are optimal for brain function. Like all Organic Valley products, this butter is non-GMO, and made without using antibiotics, synthetic hormones or toxic pesticides. Whether spreading on top of pancakes, using in cookie recipes, or stirring a dollop into cooked veggies, Organic Valley Cultured Butter will make all of your dishes that much more flavorful.
The Creative Kitchen is proud to have Organic Valley as a Supporting Sponsor for our Holiday Kids Cooking Classes at Whole Foods Market NYC, decorating Chai Snickerdoodle cookies made with Organic Valley Cultured Unsalted Butter.

From the Mouth of a Kid:
I love helping mommy mix the butter into cookies!

 
From the Eyes of a Parent:

I love using Organic Valley products. The fact that there are no added antibiotics and that Organic Valley even knows the farmers makes me super comfortable including these products in my family's diet. Their Cultured Unsalted Butter is a particular hit in my house. It's so purely delicious that even a simple smear on toast is a family-favorite.
Flavorful Features:
Organic Valley Butter comes in several varieties:
– Salted Butter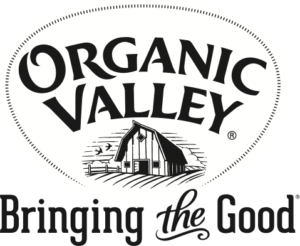 – Pasture Butter, Cultured
– European Style Cultured Butter
– Clarified Butter, Ghee
In addition, Organic Valley has several products including milk, protein shakes, grassmilk yogurt, cheese, cream, half and half, soy, sour cream, cream cheese, cottage cheese, eggs and produce.
The Icing On the Cake:
Organic Valley Cultured Unsalted Butter is always organic, and never contains any antibiotics, synthetic hormones, toxic pesticides or GMO's.
Mix it Up!
Add fresh herbs and salt to room temperature butter, roll into a log and set in your fridge for a compound butter that can be used on steak, chicken or even fish! Combine Organic Valley Cultured Butter with your favorite nut butter for a rich addition to your morning pancakes! Create Chai Snickerdoodle cookies, just like we did in our Holiday Kids Cooking Class and serve with a glass Organic Valley Egg Nog!

The Creative Kitchen™, LLC, teaches children about food and how to cook in a fun, safe, and educational manner. Targeting families with children ages two to teen, the company focuses on teaching, writing creative content and curriculum, special events, recipe development, spokesperson work, webisode production and consulting to present educational and entertaining content through food-related activities. The founder, Cricket Azima, is an expert in cooking for and with children. She inspires kids to express themselves creatively through food and cooking, while complementing lessons with traditional educational material such as social studies, math, arts, science, and more. Visit

www.thecreativekitchen.com

for more information.
Related posts