Let's face it, kids don't always make the most health-conscious decisions when it comes to food. Sometimes, the not-so-healthy options are what they want, like that can of sugary soda. Fortunately, AquaBall is here to help and make water fun for kids. Created by parents, AquaBall is sugar-free, preservative-free, naturally flavored water your kids will love. There are 10 ounces of purified water in every bottle, with nothing to hide; just the best and healthiest ingredients around.
From the Mouth of a Kid:
Mommy lets me have this whenever I want! It tastes like juice!
From the Eyes of a Parent:
AquaBall makes it easy for me to get my kids to drink more water, which they used to never drink enough of. There are so many "kids' juices" out there, but they all have so much sugar! I like that this has no preservatives or artificial flavors.
Flavorful Features:
AquaBall comes in other delicious flavors. Try them all!
Strawberry Lemonade

Grape
Fruit Punch
Berry Frost
The Icing on the Cake:
All of AquaBall's fun flavors are a good source of vitamins B3, B5, B6, and C!
Time to Eat?!
AquaBall is a good choice any time of the day! Give one to the kids to bring to school so they can stay hydrated all day long
Good to Go?
It's easy to take AquaBall with you on the go anywhere. Throw one in a backpack, purse; wherever you go!
Mix it Up!
Instead of milk or plain water in the kids' next smoothie, why not use their favorite AquaBall flavor?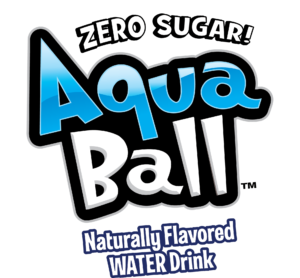 https://www.facebook.com/AquaBallDrink/
The Creative Kitchen™, LLC, teaches children about food and how to cook in a fun, safe, and educational manner. Targeting families with children ages two to teen, the company focuses on teaching, writing creative content and curriculum, special events, recipe development, spokesperson work, webisode production and consulting to present educational and entertaining content through food-related activities. The founder, Cricket Azima, is an expert in cooking for and with children. She inspires kids to express themselves creatively through food and cooking, while complementing lessons with traditional educational material such as social studies, math, arts, science, and more. Visit

www.thecreativekitchen.com

for more information.
Related posts