The Creative Kitchen loves to eat food that nourishes our bodies and makes us feel good on the inside and outside! It's Ozery Bakery's belief that great ingredients are the foundation of great flavor, which is why they spend so much time getting to know their suppliers, as well as taste-testing every single ingredient. Ozery Bakery has a variety of products including family favorites such as Cranberry Orange Morning Rounds, a twist on bread for breakfast, or sandwich buns that make lunchtime easy and delicious!
From the Mouth of a Kid:
I like a cranberry bun for breakfast! Soooooo yummy!
From the Eyes of a Parent:
 The simple ingredients and dedication to making customer feel good is why I love Ozery Bakery products. We use their breads for breakfast and lunch; my kids really like that they don't have any crusts! I love starting my morning with a Cranberry Orange Morning Round; it's such a fresh, fun flavor!
Flavorful Features:
Bread is given a makeover with these tasty products:
Cranberry Orange Morning Rounds
Muesli Morning Rounds
Apple Cinnamon Morning Rounds
Cinnamon & Raisin Morning Rounds
Date & Chia Morning Rounds
Multi-grain Sandwich Bun
Whole Wheat 11 Calorie Sandwich Bun
Organic Wheat Sandwich Bun
Organic Spelt Sandwich Bun
Multi-grain slider
Multi-seed Square Bun
Ancient grains Square Bun
Apple Cinnamon Snacking Round
Cranberry Orange Snacking Round
Muesli Snacking Round
The Icing on the Cake:
Ozery Bakery is dedicated to finding the highest quality ingredients for their products. Their attention to detail results in super delicious products, and their facility is BRC Certified, which is an globally recognized international food safety and quality standard.
Time to Eat?!
Start your day off with a Morning Round from Ozery Bakery, or make your favorite sandwich for midday meals with their sandwich buns! Their Snacking Rounds are perfectly portioned for a great afternoon snack!
Good to Go?
In a rush with no time to make breakfast? Make a quick nut butter sandwich with your favorite Ozery Bakery bread! No need to waste time cutting off crusts for your kids with Ozery Bakery…they come without crusts!
Mix it Up!
Add a hint of sweetness to your Thanksgiving stuffing by using Cranberry Orange Morning Rounds!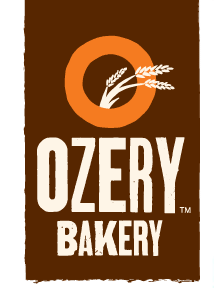 https://www.facebook.com/ozerybakery.pitabreak
The Creative Kitchen™, LLC, teaches children about food and how to cook in a fun, safe, and educational manner. Targeting families with children ages two to teen, the company focuses on teaching, writing creative content and curriculum, special events, recipe development, spokesperson work, webisode production and consulting to present educational and entertaining content through food-related activities. The founder, Cricket Azima, is an expert in cooking for and with children. She inspires kids to express themselves creatively through food and cooking, while complementing lessons with traditional educational material such as social studies, math, arts, science, and more. Visit

www.thecreativekitchen.com

for more information.
Related posts