What's better than a chocolate chip cookie?! Back to Nature has taken this classic and re-vamped it to contain whole and healthful ingredients in their Mini Chocolate Chunk Cookies. They taste like the cookies we all know and love, but are made with wheat flour and contain no hydrogenated oils or high fructose corn syrup. They're non-GMO and only 170 calories per pack, making for a perfect guilt-free dessert for parents and kiddos alike!
The Creative Kitchen is excited to share samples of Back to Nature Mini Chocolate Chunk Cookies at our Whole Foods cooking classes the week of July 15th. For more information on classes, please visit www.thecreativekitchen.com/calendar.
From the Mouth of a Kid:
Cookies are my favorite food, and these chocolate chip ones are the best ones I've ever eaten because they're crunchy and super chocolaty!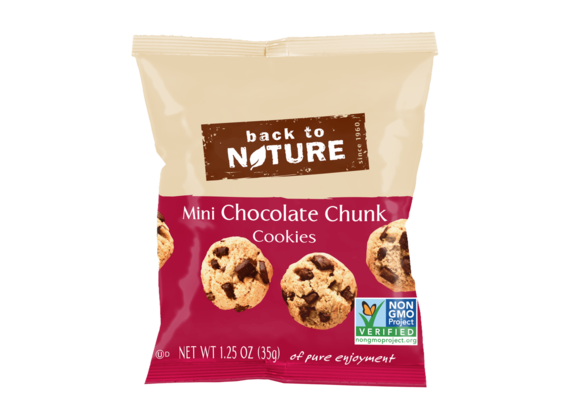 From the Eyes of a Parent:
These Back to Nature cookies are a Godsend – the battle over dessert is over: my kids love them and I finally have a packaged baked treat that I don't worry about feeding them, since they're made with whole ingredients. Plus, they're perfect for my chocolate cravings because they're only 170 calories per pack.
Flavorful Features:
Back to Nature makes a plethora of flavors and sizes of cookies, including:
Mini Chocolate Chunk

California Lemon

Chocolate and Peanut Butter Cream

Chocolate Chunk Thins

Classic Creme

Crispy Oatmeal Granola

Dark Chocolate and Oats Granola

Fudge Mint

Fudge Striped

Honey Graham

Madagascar Vanilla

Shortbread

Triple Ginger

White Chunk Macadamia Thins

Chewy Chocolate Chunk

Double Classic Creme

Peanut Butter Crème
The Icing on the Cake:
Back to Nature Mini Chocolate Chunk Cookies are non-GMO, free of hydrogenated oil and high fructose corn syrup.
Time to Eat?!
These cookies are perfect for an after school snack or dessert!
Good to Go?
These individually-packaged cookies are easy to throw into a lunchbox or purse, making it convenient for you to have a snack ready anytime on the go!
Mix it Up!
If you're looking for a creative new way to eat these cookies, try crushing them up and mixing them into Greek yogurt to add a crunchy texture and sweetness!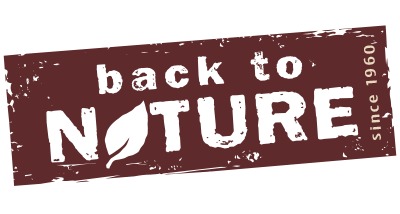 The Creative Kitchen™, LLC, teaches children about food and how to cook in a fun, safe, and educational manner. Targeting families with children ages two to teen, the company focuses on teaching, writing creative content and curriculum, special events, recipe development, spokesperson work, webisode production and consulting to present educational and entertaining content through food-related activities. The founder, Cricket Azima, is an expert in cooking for and with children. She inspires kids to express themselves creatively through food and cooking, while complementing lessons with traditional educational material such as social studies, math, arts, science, and more. Visit

www.thecreativekitchen.com

for more information.
Related posts