Here at The Creative Kitchen, w

e love finding nutritious and/or better-for-you alternatives to everyone's favorite classic foods! So, when we heard about Banza Chickpea Pasta, we just knew we had to try it, and the results were unanimous: chickpeas make insanely delicious pasta! The most incredible thing about Banza Chickpea Pasta is that it looks, feels, and tastes like regular pasta, but it has double the protein, four times the fiber, and half the carbs of regular pasta!! With Banza, you can enjoy the taste of pasta, but with TONS of more nutrients! You won't believe how tasty chickpeas can really be!
The Creative Kitchen is happy to have Banza as a sponsor for our Back to School Celebration at Lakeside at Prospect Park on

August 18! Join us and try their Chickpea Pasta for yourself! Learn more about the event

here.
From the Mouth of a Kid:
I love this pasta!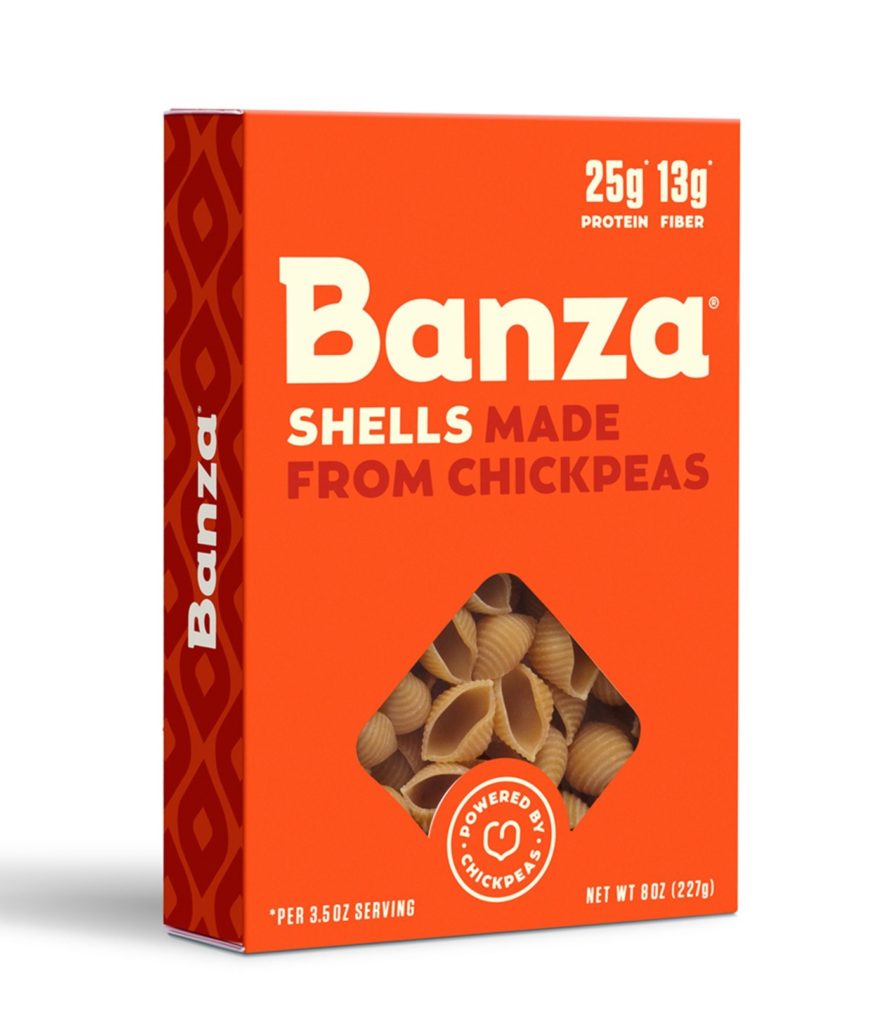 From the Eyes of a Parent:
My kids always love and crave pasta; it's their favorite food to eat! However, pasta typically doesn't have that many nutrients, so that's why I am so glad I discovered Banza Chickpea Pasta! What a genius idea it was to make pasta out of chickpeas! Now, I can give my kids pasta whenever they want, while knowing that I'm giving them something that's packed with protein and fiber! I use Banza to make mac and cheese, baked pasta dishes, and so much more! My family absolutely loves this pasta, and I love the fact that it's gluten free, non-GMO, and made out of chickpeas!
Flavorful Features:
All of Banza's pasta options are made out of chickpeas, and they come in different pasta shapes, such as elbows, shells, rigatoni, penne, rotini, wheels, cavatappi, linguine, spaghetti, angel hair, and ziti!
They also make ooey, gooey PACKAGED mac and cheese options!
The Icing on the Cake:
Because this pasta is made out of chickpeas, there are so many delicious benefits that come along with it, such as:
Low on the glycemic index

Made in a nut, gluten, soy, and egg free facility

Double the protein as regular pasta

Four times the fiber as regular pasta
Time to Eat?!
Banza can be a great addition to lunchtime or dinner time!
Mix it Up!
Check out Banza's website for awesome recipes, like their Rotini Pesto Pasta Salad!

https://www.facebook.com/EatBanza
The Creative Kitchen™, LLC, teaches children about food and how to cook in a fun, safe, and educational manner. Targeting families with children ages two to teen, the company focuses on teaching, writing creative content and curriculum, special events, recipe development, spokesperson work, webisode production and consulting to present educational and entertaining content through food-related activities. The founder, Cricket Azima, is an expert in cooking for and with children. She inspires kids to express themselves creatively through food and cooking, while complementing lessons with traditional educational material such as social studies, math, arts, science, and more. Visit

www.thecreativekitchen.com

for more information.
Related posts