Dreams do come true! A safe way to eat cookie dough! We're thrilled to share these SnickerDoodle Dō Bites from Better Bites Bakery, a delicious snack that's free of the top 8 allergens. The Creative Kitchen loves this innovative bite-sized sweet treat! They're so good, we bet the whole family will love them! Their 

Dō Bites are chocolate-enrobed cookie dough bites – are your mouths watering yet? Ours are! Soft and chewy on the inside, these treats don't need to be baked to be enjoyed. 

Better Bikes Bakery was created after the founder discovered her child had life-threatening allergies; she started making these treats in her own kitchen so the whole

family could enjoy dessert together. 
 The Creative Kitchen is excited to have Better Bites Bakery as a Goody Bag Sponsor for our Kids Food Festival online Halloween kitchen crafts and cooking class on Saturday, October 31st! Get more information
here
!
From the Mouth of a Kid:
I'm so happy that mommy lets me eat this cookie dough!
From the Eyes of a Parent:
I am blown away by Better Bites Bakery's Snickerdoodle Dō Bites! Originally, I bought them for my kids, two of which are allergic to more than one of the top 8 allergens, but I've gotten hooked on these too! They're so decadent and the perfect sweet treat for after dinner, though my kids ask for them constantly throughout the day! I love bringing them to birthday parties for the treat table – since they're free of the most common allergens, it makes it easy to share with others.
Flavorful Features:
Better Bites Bakery makes these other delicious flavors of Dō Bites:
Birthday

Chocolate Chip

Sun Better
And, be sure to check out their other products too!
The Icing on the Cake:
The Snickerdoodle Dō Bites are free of gluten, dairy, peanuts, tree nuts, eggs, soy, fish, and shellfish. Wow! There's also no artificial colors or preservatives. We also love that you can purchase multi-packs so you and your family can try all of their delicious flavors!
Time to Eat?!
We love having these as an after-dinner dessert, it's the perfect amount for a sweet treat.
Mix it Up!
Buy a few different flavors and have a taste test and guess each of the delicious flavors! We suggest cutting them into four pieces so that your family can share.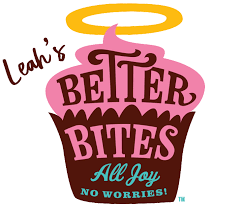 www.facebook.com/Betterbitesbakery
The Creative Kitchen™, LLC, teaches children about food and how to cook in a fun, safe, and educational manner. Targeting families with children ages two to teen, the company focuses on teaching, writing creative content and curriculum, special events, recipe development, spokesperson work, webisode production and consulting to present educational and entertaining content through food-related activities. The founder, Cricket Azima, is an expert in cooking for and with children. She inspires kids to express themselves creatively through food and cooking, while complementing lessons with traditional educational material such as social studies, math, arts, science, and more. Visit

www.thecreativekitchen.com

for more information.
Related posts