Who doesn't love veggies dipped in ranch dressing? With Bitsy's Garden Ranch flavored Smart Crackers, you get that classic ranch flavor (plus all the vitamins from the vegetables) in one little package — perfect for snacking on in the car, or throwing in a lunch box. For only 100 (organic!) calories, these crackers offer more than half of the daily recommended amount of immune system boosting vitamin A, 15% of daily calcium for strong bones, and so much more!
From the Mouth of a Kid:
They're crunchy and the shapes are fun!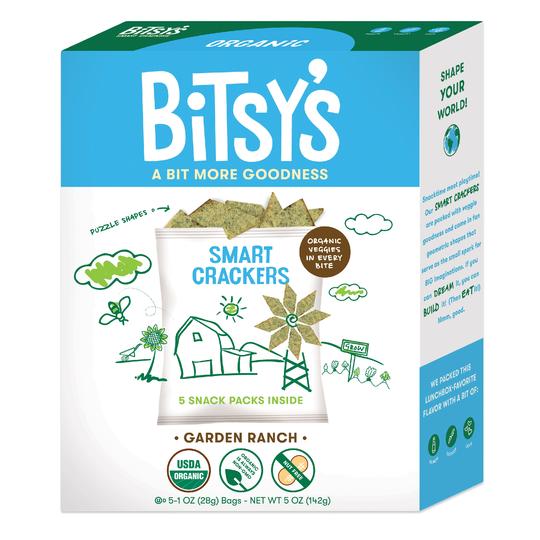 From the Eyes of a Parent:
My kids love these crackers, and I feel great serving them to my kids since they're packed with vegetables! They're great for packing in lunches or as a snack on the go.
Flavorful Features:
Bitsy's makes all sorts of Smart Crackers: Cheddar Chia, Cinnamon Sweet Potato, Sweet Maple Carrot, and of course, Garden Ranch. They also have cookies made with ingredients like beets, zucchini, and sweet potatoes.
The Icing on the Cake:
Tiny crackers are perfect for tiny hands and they're mess free. Bitsy's also has a trial bundle, so your little ones can try all the flavors to see which ones they like best.
Mix it Up!
Dip them in hummus for a protein rich snack, or, crush them up and use them instead of breadcrumbs on oven baked chicken tenders for a boost of veggies at meal time.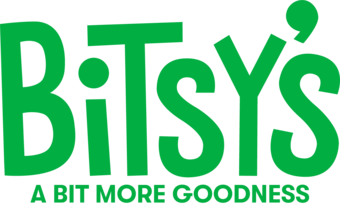 www.facebook.com/BitsysBrainfood
The Creative Kitchen™, LLC, teaches children about food and how to cook in a fun, safe, and educational manner. Targeting families with children ages two to teen, the company focuses on teaching, writing creative content and curriculum, special events, recipe development, spokesperson work, webisode production and consulting to present educational and entertaining content through food-related activities. The founder, Cricket Azima, is an expert in cooking for and with children. She inspires kids to express themselves creatively through food and cooking, while complementing lessons with traditional educational material such as social studies, math, arts, science, and more. Visit

www.thecreativekitchen.com

for more information.
Related posts