Here at The Creative Kitchen, we love finding healthful versions of your favorite snacks or treats; we REALLY love it when they taste homemade and consist of a simple ingredient list. That's why we are excited to share this product with you: introducing Bobo's Lemon Poppy Seed Oat Bars! This bar boasts refreshing zest, indulgent flavor, and parent-approved ingredients, making it a great choice for a new addition to your lineup of kid snacks. With the major ingredient being whole grain rolled oats, this bar provides fiber, as well as important vitamins, minerals, and antioxidants…not to mention that oats are known to lower cholesterol. They also keep you fuller for longer, making this bar an excellent choice for an afternoon snack in between meals, for anyone in the family!
From the Mouth of a Kid:
This bar tastes like lemon cake! I love it!
From the Eyes of a Parent:
Bobo's Lemon Poppy Seed Oat Bar makes it easy to serve my family something that has the taste of a homemade baked good, but the nutrients of a healthful snack! The rolled oats keep my kids full for a while and gives them important vitamins and minerals, which is important to me. Bobo's Lemon Poppy Seed Oat Bar is so versatile, I can give it to my kids at breakfast, as a snack, or even for dessert! The bite-sized version is great for my little ones who don't need a full bar, or for when I want just a little bite of something sweet. This product has become a new family favorite!
Flavorful Features:
Bobo's Oat Bars come in so many different flavors, it'll be hard to choose your favorite!
Original

Coconut

Cranberry Orange

Banana Chocolate Chip

Chocolate Chip

Cinnamon Raisin

Peanut Butter

Almond Butter

Peach

Maple Pecan

Coconut Almond Chocolate Chip

Apple Pie

PB&J

Gingerbread
The Icing on the Cake:
Each of Bobo's Lemon Poppy Seed Oat Bars is baked from the heart in small batches, with a focus on tasting like it was made in your own kitchen. It's also gluten-free, vegan, and non-GMO verified.
Time to Eat?!
Bobo's Oat Bars can be eaten at any time of the day; as a great addition to breakfast when you're short on time, a sweet treat for lunchboxes or backpacks, or even dessert!
Good to Go?
This oat bar is individually wrapped, which makes it great for car rides, lunch boxes, or to stash in a bag for an anytime, on-the-go snack! Check out the bite-sized version, perfect for little foodies who don't need a full bar, or for when you just need a little bite to hold you over until your next meal.
Mix it Up!
An alternative way to eat Bobo's Lemon Poppy Seed Oat Bars is to make a pie crust out of the bar itself! Visit the Bobo's website for a recipe on how to make a lemon meringue pie using the Lemon Poppy Seed Oat Bar. .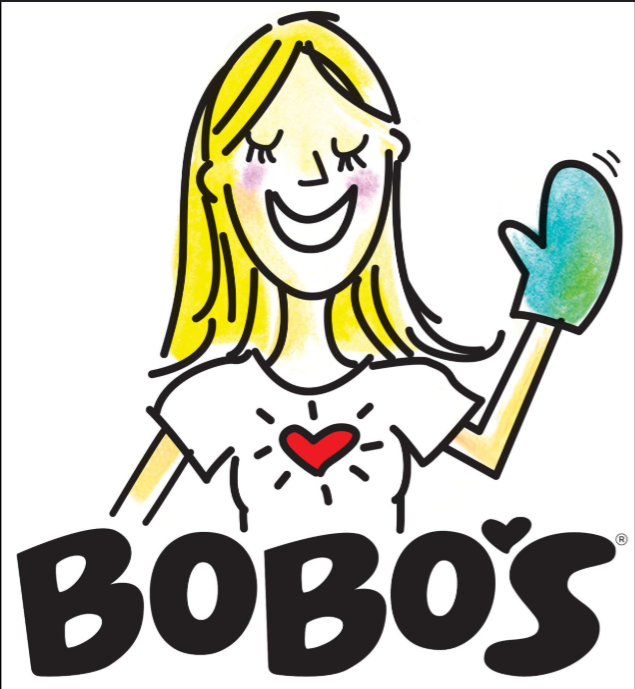 Written by Katie Auerbach
The Creative Kitchen™, LLC, teaches children about food and how to cook in a fun, safe, and educational manner. Targeting families with children ages two to teen, the company focuses on teaching, writing creative content and curriculum, special events, recipe development, spokesperson work, webisode production and consulting to present educational and entertaining content through food-related activities. The founder, Cricket Azima, is an expert in cooking for and with children. She inspires kids to express themselves creatively through food and cooking, while complementing lessons with traditional educational material such as social studies, math, arts, science, and more. Visit

www.thecreativekitchen.com

for more information.
Related posts