Bamboo isn't just for pandas anymore! You can harness the power of this sustainable plant with Bum Boosa Bamboo Baby Wipes – a safe, durable, all-natural wipe that will leave your baby's skin soft and clean. These tough, high-absorbency wipes are hypoallergenic, non-toxic, and best of all, eco-friendly. Bum Boosa Bamboo Baby Wipes are biodegradable, and, unlike trees, bamboo is a highly renewable resource that does not die when it is cut down. In other words, these wipes are not only good for your baby's skin, but good for the planet!

From the Eyes of a Kid:
These wipes are so soft! They smell good, too!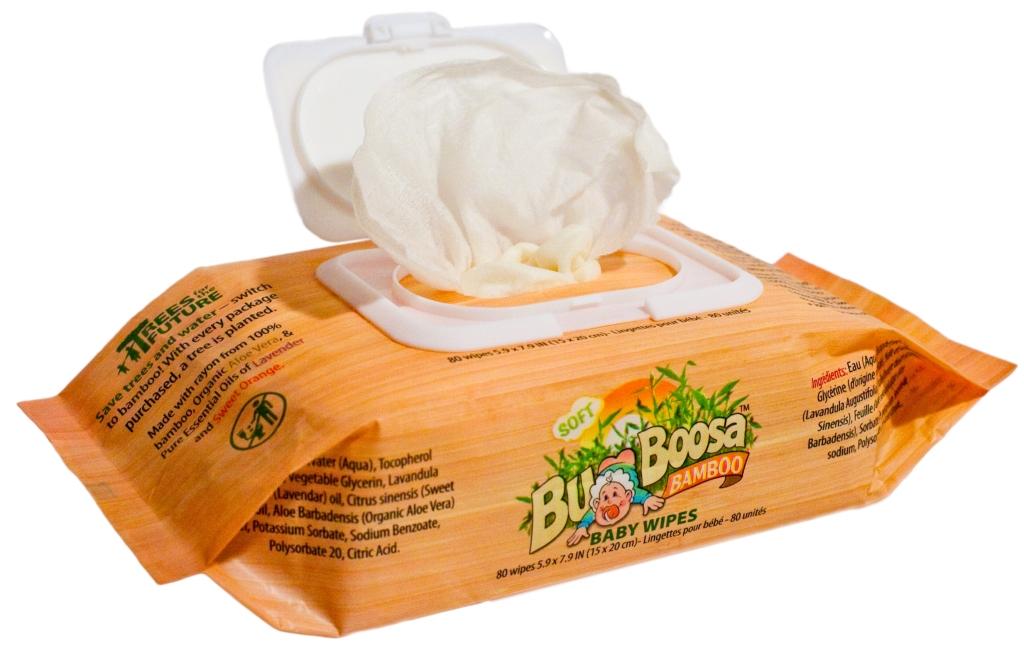 From the Eyes of a Parent: 
When it comes to cleansing my baby's sensitive skin, I always reach for all-natural, hypoallergic Bum Boosa Bamboo Baby Wipes. These wipes are thick, absorbent, and best of all, made from sustainable bamboo. Plus, they smell great and contain calendula, chamomile, and organic aloe vera to leave my baby's delicate skin smooth and moisturized.
Fun Features:
Bum Boosa Bamboo Baby Wipes come in Lavendar and Orange scents. Bum Boosa Bamboo also makes bamboo-based diaper liners and toilet paper.

The Icing on the Cake:
Bum Boosa Bamboo Baby Wipes are pH balanced, alcohol-free, paraben-free, sulfate-free, chlorine-free, BPA-free, and non-synthetic.
Mix it Up!
Moms can also use Bum Boosa Bamboo Baby Wipes as facial wipes to gently cleanse and remove makeup.

The Creative Kitchen™, LLC, teaches children about food and how to cook in a fun, safe, and educational manner. Targeting families with children ages two to teen, the company focuses on teaching, writing creative content and curriculum, special events, recipe development, spokesperson work, webisode production and consulting to present educational and entertaining content through food-related activities. The founder, Cricket Azima, is an expert in cooking for and with children. She inspires kids to express themselves creatively through food and cooking, while complementing lessons with traditional educational material such as social studies, math, arts, science, and more. Visit

www.thecreativekitchen.com

for more information.
Related posts