Here at The Creative Kitchen, we jump at any chance we get to use all-natural ingredients versus ones that are artificial. That's why we're so excited to share Color Garden All-Natural Food Coloring with you! These are 100% plant-based food colors that can be added to frosting to make your baked goods (and other recipes) more colorful – and with a healthful twist. Say goodbye to artificial flavors and ingredients and say hello to this all-natural option that you and your kids will love using in fun ways!
We are excited to have Color Garden sponsor our Whole Foods cooking classes next week, beginning 12/16! Check out our schedule here.
From the Mouth of a Kid:
I like to color our frosting with these colors!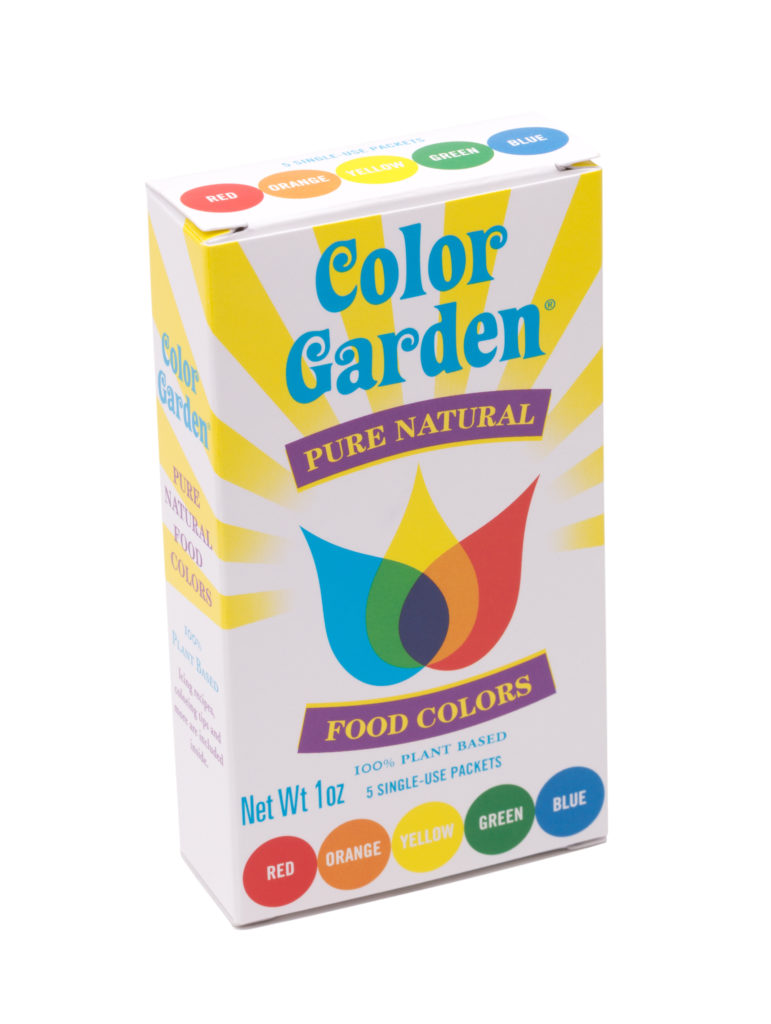 From the Eyes of a Parent:
I am so happy I found Color Garden All-Natural Food Coloring! My family does a lot of baking and I prefer to use all-natural ingredients when possible, but there's not a lot of all-natural food coloring out there. Since these packets are single use, I know that what's left on my shelf is unopened, and safe to use for up to on year. An added bonus is that this food coloring is 100% plant-based, so it doesn't bother my child who's sensitive to chemical food dyes. 
The Icing on the Cake:
Color Garden All-Natural Food Coloring comes in single-use packs to ensure ultimate freshness. Each packet is made to be used for one pound of icing, all at once. That way, you know that what's left on your shelf is unopened and fresh (up to one year)! 
Time to Eat?!
Anytime you need to add some color to your favorite baked goods, choose Color Garden All-Natural Food Coloring! You could even add it to pancakes or waffles in the morning! Why not?
Mix it Up!
Try using this food coloring to make rainbow ice cubes! You can also visit the Color Garden website for some fun and healthful recipes!
www.facebook.com/colorgardendyes
The Creative Kitchen™, LLC, teaches children about food and how to cook in a fun, safe, and educational manner. Targeting families with children ages two to teen, the company focuses on teaching, writing creative content and curriculum, special events, recipe development, spokesperson work, webisode production and consulting to present educational and entertaining content through food-related activities. The founder, Cricket Azima, is an expert in cooking for and with children. She inspires kids to express themselves creatively through food and cooking, while complementing lessons with traditional educational material such as social studies, math, arts, science, and more. Visit

www.thecreativekitchen.com

for more information.
Related posts