Here at The Creative Kitchen, we understand that it can be difficult to get kids to eat their fruits and veggies. Thankfully, Supporting Sponsor Crispy Green is here to save the day…with their all-natural, freeze-dried fruit. Using fresh fruit without any skins or cores, these crispy fruit snacks are an excellent source of natural fruit fiber. Kids will love the sweet and crunchy taste of Crispy Green Freeze-Dried Fruit, and parents can feel good about the fact that Crispy Green uses only the highest quality fruit for its products.
From the Mouth of a Kid:
These fruit snacks are my favorite snack! They are sweet and crunchy!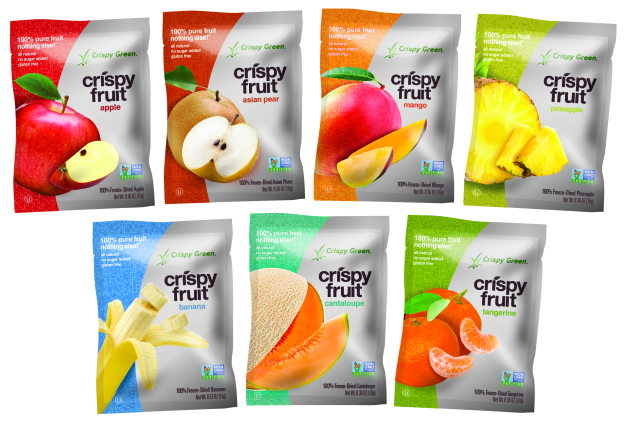 From the Eyes of a Parent:
There's truly nothing better than finding a simple, natural snack that my kids love; even better when it's great for on-the-go snacking and still boasts great nutritional value! Crispy Green Freeze Dried Fruit has become a staple in our house – my kids love the sweetness and crunchiness, as well as the wide variety of flavorful fruits. I feel good about serving this to my family because there's no preservatives or cholesterol, and there's natural fiber and nutrients. They're perfect to throw into lunchboxes, backpacks, or even my purse for a mid-afternoon snack when I'm out and about!
Flavorful Features:
Crispy Green offers a wide variety of freeze dried fruit:
Apple
Banana
Cantaloupe
Mango
Pear
Pineapple
Tangerine
The Icing on the Cake:
Crispy Green is about as natural as you can get! There's no preservatives or additives, no fat or cholesterol, but instead packed with natural fruit fiber and nutrients to get your kids the nutrition they need!
Time to Eat?!
Want a fruity addition to lunch? Need a quick after-school snack? Crispy Green Freeze-Dried Fruit is the perfect any-time snack!
Good to Go?
Crispy Green Freeze Dried Fruit comes in individual packages, perfect for lunchboxes, sports bags, or purses, great for anytime snacking!
Mix it Up!
Add some crunchy sweetness to your favorite trail mix or cereal by adding in some Crispy Green Freeze-Dried Fruit!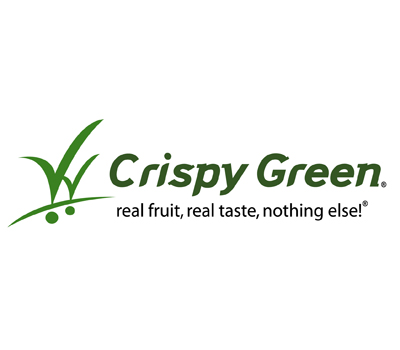 https://www.facebook.com/crispygreen
The Creative Kitchen™, LLC, teaches children about food and how to cook in a fun, safe, and educational manner. Targeting families with children ages two to teen, the company focuses on teaching, writing creative content and curriculum, special events, recipe development, spokesperson work, webisode production and consulting to present educational and entertaining content through food-related activities. The founder, Cricket Azima, is an expert in cooking for and with children. She inspires kids to express themselves creatively through food and cooking, while complementing lessons with traditional educational material such as social studies, math, arts, science, and more. Visit

www.thecreativekitchen.com

for more information.
Related posts