Gluten-free has never tasted better! And, cooking gluten-free has never been simpler! It's all in the name – Cup4Cup! Cup4Cup Multipurpose Flour swaps out traditional flour, literally "cup for cup." 
Chef Thomas Keller brings your home the best of gluten-free, so that all  members of your family can enjoy classic favorites, respectful of those with gluten intolerances or allergies! 
With holiday cookie season upon us, what better way to ensure that all can enjoy the sweet treats of the season than by using Cup4Cup flour! 
The Creative Kitchen and Cup4Cup are excited to make and decorate cookies on November 30th, 2017 at Whole Foods Midtown East!
Can't make it to the class, check out recipes are the Cup4Cup website:

https://www.cup4cup.com/recipes/
From the Mouth of a Kid:
I had gluten-free cake at my birthday party! We all got to eat the same cake and it was so yummy!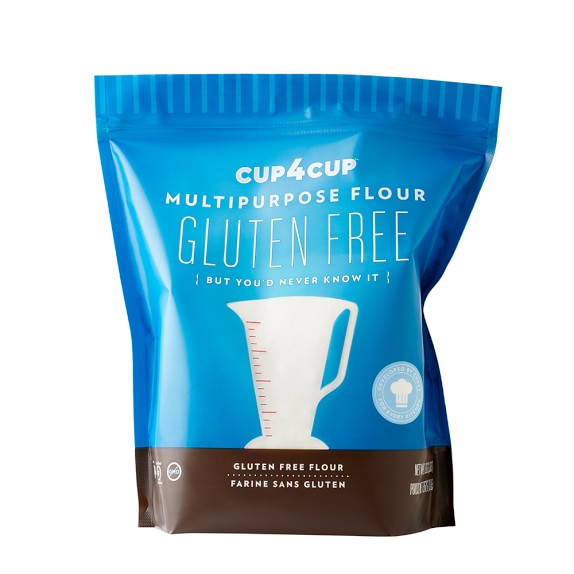 From the Eyes of a Parent:
I'm so happy to not have to make two versions of recipes – one gluten-free, and one not. With Cup4Cup, I don't have to alter recipes – I simply use 1 cup of Cup4Cup instead of 1 cup of traditional flour in any of my recipes. It couldn't be easier and there's no compromise in taste!
Flavorful Features:
Cup4Cup makes all kinds of baking mixes in addition to their Multipurpose Flour (a replacement for white flour) and their Wholesome Flour (a replacement for whole wheat flour)!:
•       Cornbread Mix
•       Pizza Crust Mix
•       Pie Crust Mix
•       Pancake & Waffle Mix
•       Chocolate Brownie Mix
The Icing on the Cake:
Cup4Cup flour is Kosher, gluten-free, non-GMO and contains no tree nuts, peanuts or soy!
Time to Eat?! 
Cup4Cup flour can be used in any recipe that calls for flour

Check them out on Facebook too!
The Creative Kitchen™, LLC, teaches children about food and how to cook in a fun, safe, and educational manner.  Targeting families with children ages two to teen, the company focuses on teaching, writing creative content and curriculum, special events, recipe development, spokesperson work, webisode production and consulting to present educational and entertaining content through food-related activities. The founder, Cricket Azima, is an expert in cooking for and with children.  She inspires kids to express themselves creatively through food and cooking, while complementing lessons with traditional educational material such as social studies, math, arts, science, and more. Visit www.thecreativekitchen.com for more information.
Related posts