Is anyone else looking forward to warmer weather like we are? Get into the summer spirit with a refreshing, frozen treat from DeeBee's Organics: Strawberry SuperFruit Freezies! These organic freezer pops will make you forget all about those other sugary frozen popsicles with hidden artificial ingredients. They're low in sugar and are made without any artificial colors, flavors, or preservatives. DeeBee's Organics uses organic fruit juices to make SuperFruit Freezies, and did we mention they're also shelf stable? Keep some in your pantry to leave some space in your freezer, and freeze them as needed. Each bag comes with three yummy flavors your whole family is sure to love…but strawberry is our favorite!
From the Mouth of a Kid:
This dessert is like a lollipop mixed with ice cream!
From the Eyes of a Parent:
My family definitely loves their share of sugary treats. I try to limit it as much as I can, but it can be hard when my kids constantly ask for the same sugar-filled snacks. I love DeeBee's Organics SuperFruit Freezies because they're low in sugar compared to other frozen popsicles, and they're made from entirely organic ingredients! My kids love the taste and they each have their favorite flavor. I like that I can keep some on the shelf and freeze them as needed. Overall, a great snack for our family that even I love too!
Flavorful Features:
Each bag of DeeBee's Organics SuperFruit Freezies comes with three flavors:
Strawberry

Grape

Tropical
The Icing on the Cake:
Organic, non-GMO ingredients; low in sugar; shelf stable – what more could you ask for? DeeBee's Organics SuperFruit Freezies are an all-around great choice to replace artificial popsicles and other frozen treats filled with refined sugar.
Time to Eat?!
Freezies are perfect for when your kids ask for a sugary dessert; satisfy their cravings but without any artificial ingredients!
Mix it Up!
Try mixing Freezies with yogurt in your blender for a fruity treat with a creamy twist!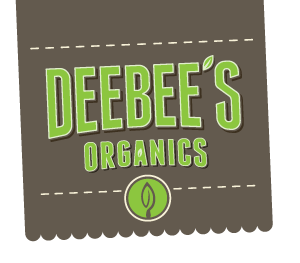 www.facebook.com/DeeBeesOrganics
The Creative Kitchen™, LLC, teaches children about food and how to cook in a fun, safe, and educational manner. Targeting families with children ages two to teen, the company focuses on teaching, writing creative content and curriculum, special events, recipe development, spokesperson work, webisode production and consulting to present educational and entertaining content through food-related activities. The founder, Cricket Azima, is an expert in cooking for and with children. She inspires kids to express themselves creatively through food and cooking, while complementing lessons with traditional educational material such as social studies, math, arts, science, and more. Visit

www.thecreativekitchen.com

for more information.
Related posts