Here at The Creative Kitchen, we're all about real food that's really yummy! Especially when it comes to snacks for our little ones. It can be hard to find that perfect balance of great ingredients AND great taste, but lucky for you, we've found just that in a new product from Don't Go Nuts. Their Mini Chewy Apple Cinnamon and Strawberry Granola Bars pack in a lot of flavor into a mini bar – using real ingredients – that's perfectly sized for little chefs. We love that Don't Go Nuts' products are peanut-free, gluten-free, and dairy-free, certified non-GMO and USDA organic! The Mini Chewy Granola Bars are made with organic oats and organic brown rice crisps, as well as small pieces of organic fruit, giving them a soft, chewy texture that the whole family will love!
We were thrilled to have Don't Go Nuts as a Goody Bag Sponsor for our Kids Food Festival online Halloween kitchen crafts and cooking class on October 31st!
From the Mouth of a Kid:
This tastes like a cookie!
From the Eyes of a Parent:
I love when I find school-safe snacks that my kids actually enjoy! Don't Go Nuts Mini Chewy Granola Bars are peanut-free, tree nut-free, gluten-free, and dairy-free, so I feel safe sending them to school with my kids. The amount of flavor in these tiny bars is just amazing! The combination of dried apples and cinnamon is soooo good, and the flavor from the strawberries are just so bright and fresh. I love that their ingredients are organic and non-GMO, and the small (yet still hearty!) size makes these a perfect addition to lunchtime, or a quick, late afternoon snack to hold you over until dinner. 
Flavorful Features:
We love the Apple Cinnamon and Strawberry flavors, but Don't Go Nuts Mini Chewy Granola Bars also come in Chocolate Chip and White Chocolate Chip – yum!
The Icing on the Cake:
The high-quality ingredients used in these granola bars speak for themselves (once you give them a taste, you'll see!). We also love that they're school-safe, free of many of the top allergens: tree nuts, peanuts, gluten, and dairy.
Time to Eat?!
Don't Go Nuts' Mini Chewy Granola Bars' small size makes them a perfect addition to lunchtime for little chefs, or a mid-morning snack for any parents that need something to hold them over until lunch time.
Good to Go?
These granola bars are individually wrapped, and the Apple Cinnamon and Strawberry flavors come together in a multi-pack, so whether you want to add a single one to a lunchbox, or keep a whole box in the car, you're all set!
Mix it Up!
Take a Don't Go Nuts Mini Chewy Granola Bar, stick a food-safe treat stick in the middle, dip it in your favorite yogurt, and freeze for a yummy "popsicle" treat!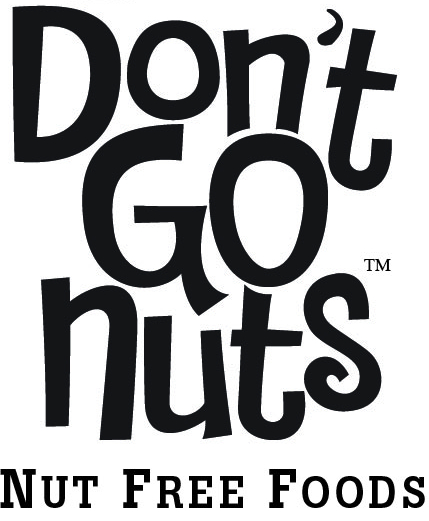 The Creative Kitchen™, LLC, teaches children about food and how to cook in a fun, safe, and educational manner. Targeting families with children ages two to teen, the company focuses on teaching, writing creative content and curriculum, special events, recipe development, spokesperson work, webisode production and consulting to present educational and entertaining content through food-related activities. The founder, Cricket Azima, is an expert in cooking for and with children. She inspires kids to express themselves creatively through food and cooking, while complementing lessons with traditional educational material such as social studies, math, arts, science, and more. Visit

www.thecreativekitchen.com

for more information.
Related posts