Looking for a healthy and delicious frozen treat the whole family will love? Check out EATPOPS – delightful fruit and veggie popsicles with delicious flavors like Activate (beet, apple, and carrot), Hydrate (kale, banana, and pineapple), and one of our favorites: Glow (carrot, mango, and pineapple). EATPOPS are made with simple, all-natural ingredients like fresh fruit and vegetable purees and contain no added sugar – plus they combine fruit flavors kids love with veggies they may not be familiar with yet. These refreshing pops make the perfect snack or better-for-you dessert – just one lick and you'll be hooked! 
From the Mouth of a Kid: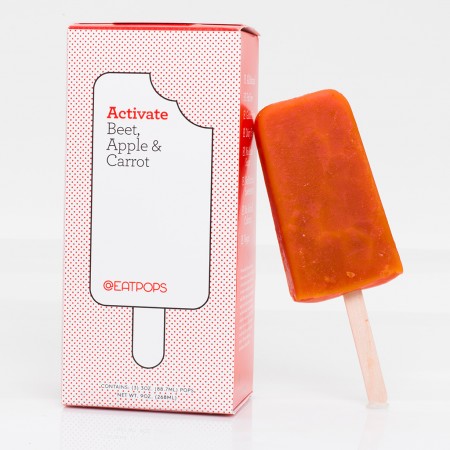 These popsicles are so sweet and yummy, and mom says they're good for me too!

From the Eyes of a Parent:
My whole family loves EATPOPS, and I love that they're sweetened with real fruit and packed with vitamins and minerals! It's so easy to get my kids to eat their fruits and veggies with these nutritious popsicles, and they're a great way to introduce kids to veggies like kale and beets, which they may be hesitant to try.

Flavorful Features:
EATPOPS come in a variety of delicious flavors:
• Activate (Beet, Apple & Carrot)
• Cleanse (Lemon, Cayenne & Agave)
• Green Detox (Kale, Spinach, Apple, Pineapple, Lemon, Ginger & Cayenne)
• Nourish (Banana, Peanut Butter, Vanilla, Agave & Sea Salt)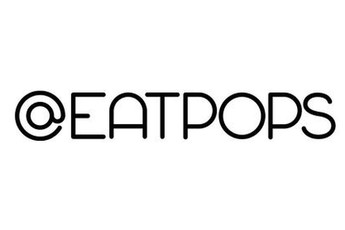 • Restore (Kale, Banana & Pineapple)
• Super Detox (Acai, Noni, Gogi & Cherry)

The Icing on the Cake:
Each EATPOPS flavor is low-calorie, dairy-free, gluten-free, and all-natural with no added sugar and no artificial sweeteners or colors.
Time to Eat?!
Great for dessert or cooling down after playing outside.
The Creative Kitchen™, LLC, teaches children about food and how to cook in a fun, safe, and educational manner. Targeting families with children ages two to teen, the company focuses on teaching, writing creative content and curriculum, special events, recipe development, spokesperson work, webisode production and consulting to present educational and entertaining content through food-related activities. The founder, Cricket Azima, is an expert in cooking for and with children. She inspires kids to express themselves creatively through food and cooking, while complementing lessons with traditional educational material such as social studies, math, arts, science, and more. Visit

www.thecreativekitchen.com

for more information.
Related posts