Every parent knows that a portable, tasty, and healthful snack is a lifesaver. The new

Enjoy Life Foods Banana Caramel Grain & Seed Bar

is just that! This bar is the perfect solution for busy school day mornings, and a great substitution for a healthy dessert. We also love these treats because almost everybody can have them; they're free of gluten, wheat, dairy, soy, sulfite, lupin, fish, crustacean, peanuts, tree nuts, casein, eggs, sesame, mustard, and shellfish!
From the Mouth of a Kid:
Wow, Mom! Are you sure this isn't candy? It's so sweet!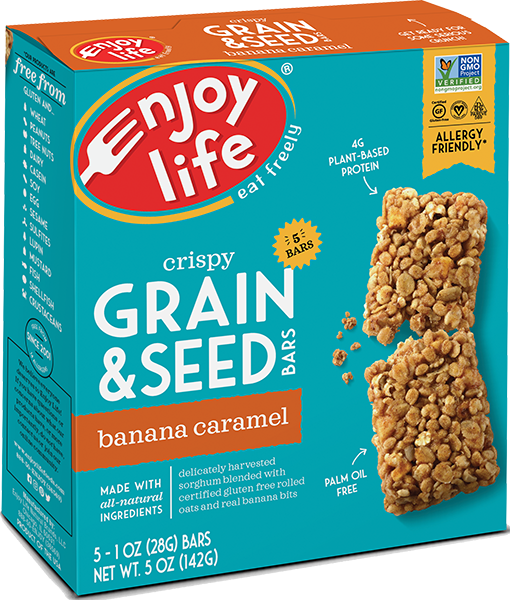 From the Eyes of a Parent:
Finding a bar that my kids really love and is healthy has been a challenge. It's also difficult and expensive to buy different bars to fit every child's allergy needs. That's why these bars are so amazing. They really do taste like banana and caramel, so my kids think they're sneaking a sweet treat. And, I don't have to worry when giving them to my children and their friends because they're free from ingredients that many children are allergic to. But the best part is that I love them, too! They're a great snack in the middle of my work day.
Flavorful Features:
Not a banana and caramel fan? Try these other Grain and Seed Bar flavors from Enjoy Life:
Cranberry Orange

Chocolate Marshmallow

Maple Sweet Potato
The Icing on the Cake:
With only six grams of sugar, this is a guilt-free snack that's great anytime your child's sweet tooth is craving a little treat!
Time to Eat?!
Enjoy Life's Banana Caramel Grain and Seed Bars act as a yummy after-school snack, or part of an easy breakfast for busy mornings!
Good to Go?
These single-serve bars are packaged individually, so it's easy to throw one in a lunchbox or backpack for a snack on the go!
https://www.enjoylifefoods.com
https://www.facebook.com/enjoylifefoods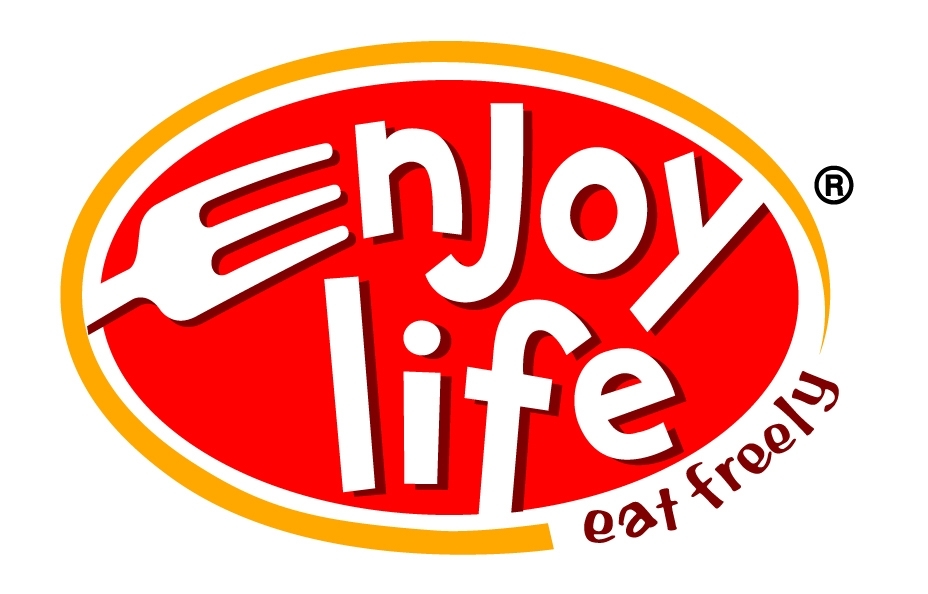 The Creative Kitchen™, LLC, teaches children about food and how to cook in a fun, safe, and educational manner. Targeting families with children ages two to teen, the company focuses on teaching, writing creative content and curriculum, special events, recipe development, spokesperson work, webisode production and consulting to present educational and entertaining content through food-related activities. The founder, Cricket Azima, is an expert in cooking for and with children. She inspires kids to express themselves creatively through food and cooking, while complementing lessons with traditional educational material such as social studies, math, arts, science, and more. Visit

www.thecreativekitchen.com

for more information.
Related posts