Finding snacks that can be enjoyed by everyone can be difficult with allergies and flavor preferences, so when we found Enjoy Life Breakfast Ovals we had to spread the word! These soft-baked whole grain snacks are free from the 14 most common allergies and are also gluten-free! They come in four varieties, so there is sure to be a flavor that everyone will enjoy. With whole grain oats as the first ingredient, Breakfast Fruit and Oat Ovals provide important vitamins and minerals as well as fiber keeping you energized and fuller for longer.
From the Mouth of a Kid:
It tastes like a cookie, and I get to eat it for breakfast. My mom is the best!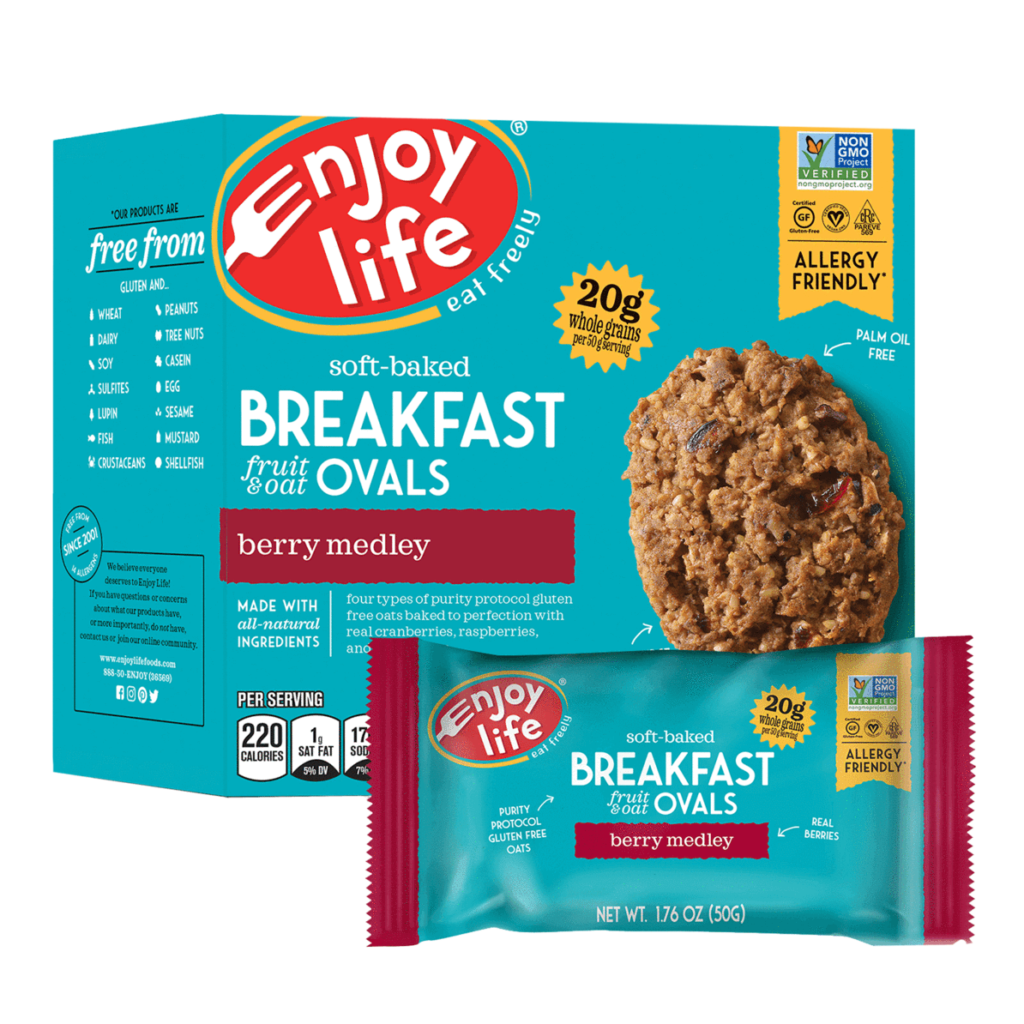 From the Eyes of a Parent:
Finding a way to get my kids to eat a nutritious breakfast is a monotonous task, especially when they are begging for sugary cereal every morning. They put their nose up at a bowl of oatmeal or whole wheat toast, but when these breakfast ovals entered the kitchen they became a hit! The kids gobble them up because its tastes like a cookie, and I am happy to know they have clean and wholesome ingredients, a good amount of fiber, and 20 grams of whole grains. They not only are great for breakfast but also for an easy after-school snack.
Flavorful Features:
Enjoy Life Breakfast fruit and oat Ovals come in four delectable flavors:
Berry medley

Maple fig

Apple cinnamon

Chocolate chip banana
The Icing on the Cake:
All Enjoy Life products are gluten-free and free from 14 common allergies so almost everyone can enjoy these tasty treats.
Time to Eat?!
Munch on these Breakfast Ovals for a quick breakfast or an afternoon-snack.
Good to Go?
These are the perfect size to fit in mom's purse or your kids' lunchboxes.
Mix it Up!
Skip the granola and use the Breakfast Fruit and Oat Oval as a mix-in for yogurt!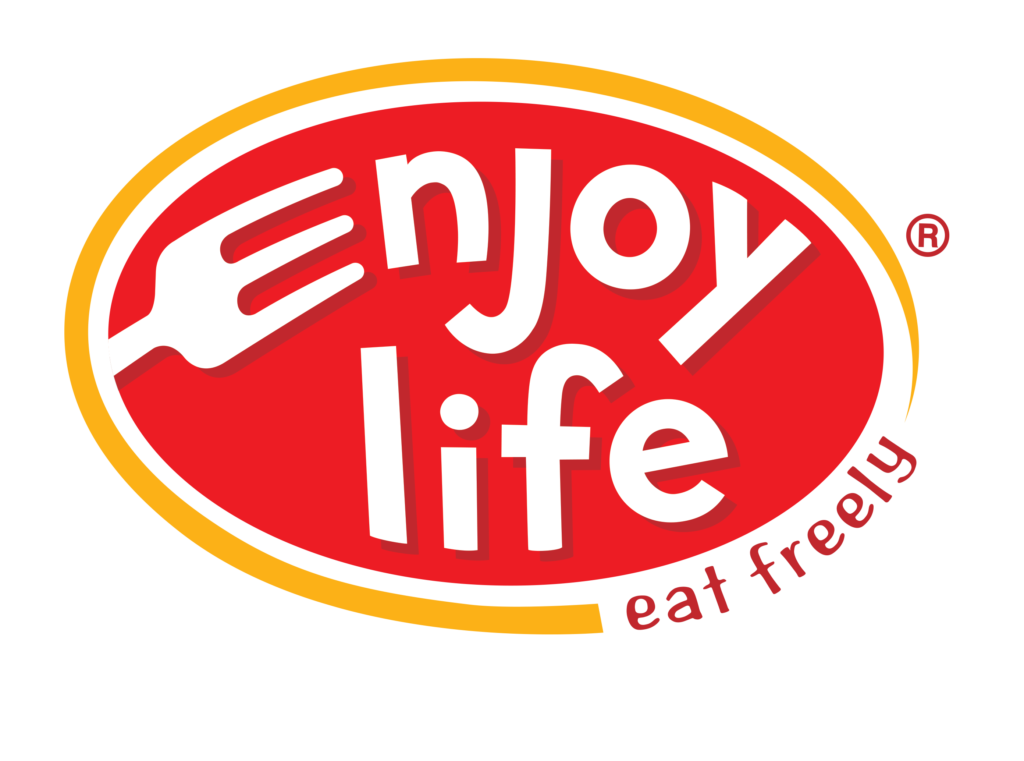 www.facebook.com/enjoylifefoods
The Creative Kitchen™, LLC, teaches children about food and how to cook in a fun, safe, and educational manner. Targeting families with children ages two to teen, the company focuses on teaching, writing creative content and curriculum, special events, recipe development, spokesperson work, webisode production and consulting to present educational and entertaining content through food-related activities. The founder, Cricket Azima, is an expert in cooking for and with children. She inspires kids to express themselves creatively through food and cooking, while complementing lessons with traditional educational material such as social studies, math, arts, science, and more. Visit

www.thecreativekitchen.com

for more information.
Related posts