Here at The Creative Kitchen, we are always looking for delicious tasting products that use minimal ingredients without compromising quality or flavor. Lucky for us, The Vine is all about clean eating and the belief that quality ingredients will result in quality foods! The Vine's Original Marinara Sauce is all-natural, and made from just a few fresh, simple ingredients; with no added sugar. Making healthful decisions at dinner never tasted so delicious!
From the Mouth of a Kid:
I love this tomato sauce! I like it on my pasta.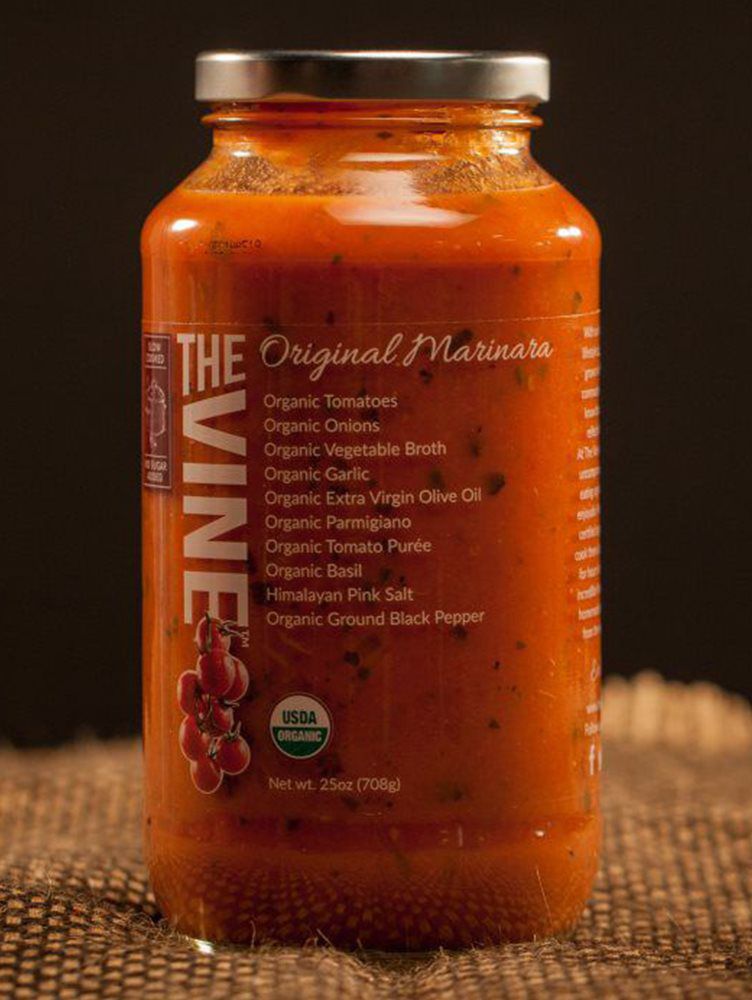 From the Eyes of a Parent:
As with many other products, there are so many options for pasta sauce that it can get overwhelming when trying to choose. The Vine's simple, real ingredients make it easy to choose their marinara sauce. My family loves pasta, so we go through a lot of sauce, but I feel good about serving this sauce to my family because it's all-natural and has no added sugar.
Flavorful Features:
The Vine makes other flavors of their marinara sauce that are equally as delicious:
Butternut Squash Marinara
Calabrian style Marinara
Vegan Marinara
The Icing on the Cake:
The Vine makes marinara sauce that tastes as it should: fresh, and full of bold flavor. Even better? It's made with exclusively USDA organic certified ingredients.
Time to Eat?!
With marinara sauce that's this delicious, pasta time is any time of the day!
Mix it Up!
Try baking eggs in marinara sauce and give your breakfast a saucy twist! Pour a little bit of The Vine's Marinara sauce into a ramekin, crack an egg on top, and bake in the oven; only two ingredients required!

https://www.foodsofthevine.com/
https://www.facebook.com/Foods-of-The-Vine-439754239747515/
The Creative Kitchen™, LLC, teaches children about food and how to cook in a fun, safe, and educational manner. Targeting families with children ages two to teen, the company focuses on teaching, writing creative content and curriculum, special events, recipe development, spokesperson work, webisode production and consulting to present educational and entertaining content through food-related activities. The founder, Cricket Azima, is an expert in cooking for and with children. She inspires kids to express themselves creatively through food and cooking, while complementing lessons with traditional educational material such as social studies, math, arts, science, and more. Visit

www.thecreativekitchen.com

for more information.
Related posts