Fruigees Organic Fruit Snacks was inspired by two friends after they saw their peer med school students eating baby food in class because they liked the portability and convenience of it. That was when they realized there was a need for kid and adult-friendly portable fruit snacks! The Creative Kitchen loves Fruigees because of their unique flavor combinations and fun texture! Because of its simple and organic ingredients, parents can feel good about eating Fruigees themselves or giving it to their kids as a snack or sweet treat after school.
From the Mouth of a Kid:
I love the fun colors and it tastes like jolly rancher pudding!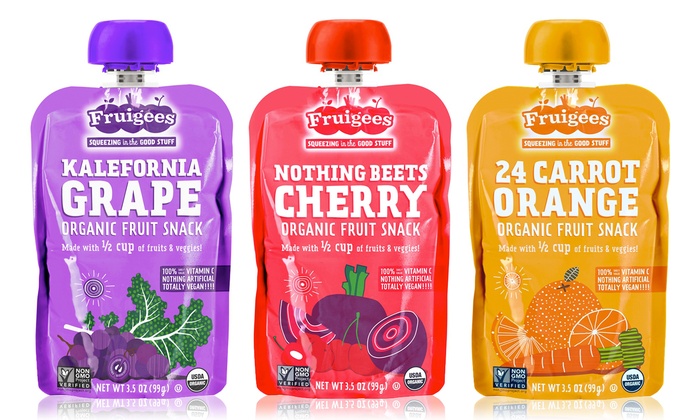 From the Eyes of a Parent:
I'm always looking for ways to give my kids additional fruits and veggies. With Fruigees, my kids are getting a half-cup of organic fruits and veggies from just one pouch! And, they're great because my older kids like them just as much as my younger kids so I can throw a few pouches in my bag and have snacks for the entire day!
Flavorful Features:
Fruigees come in three flavors, one for every palate:
24 Carrot Orange

Nothing Beets Cherry

Kalefornia Grape
The Icing on the Cake:
Jam-packed with fruit and veggies, Fruigees also adhere to dietary restrictions because they are kosher, gluten-free, BPA-free, vegan, non-GMO and have no added sugar. There are no preservatives and one pouch provides 100% of your daily value of Vitamin C.
Time to Eat?!
Fruigees are great any time of day when you're in the mood for fruits and veggies!
Good to Go?
Fruigees come in individual pouches, making it easier for you to take a nutritious snack on the go, wherever you go!
Mix it Up!
Try freezing the pouch before serving. Then cut the top off and enjoy as a refreshing frozen treat on a hot summer afternoon!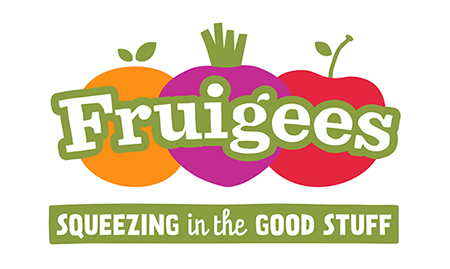 https://www.facebook.com/Fruigees
The Creative Kitchen™, LLC, teaches children about food and how to cook in a fun, safe, and educational manner. Targeting families with children ages two to teen, the company focuses on teaching, writing creative content and curriculum, special events, recipe development, spokesperson work, webisode production and consulting to present educational and entertaining content through food-related activities. The founder, Cricket Azima, is an expert in cooking for and with children. She inspires kids to express themselves creatively through food and cooking, while complementing lessons with traditional educational material such as social studies, math, arts, science, and more. Visit

www.thecreativekitchen.com

for more information.
Related posts