Here at The Creative Kitchen, we love finding unique snacks that boast delicious flavor, quality ingredients, and high nutritional value. That's why we'd like to share these Seaweed Thins from 2018 Kids Food Festival Goody Bag Sponsor gimMe Snacks: individually-packaged roasted seaweed snacks layered with almonds, coconut, and more! The whole family can enjoy this snack: kids will love the light, crispy, melt-in-your-mouth texture and unique flavors, while parents will love all the nutrients! Seaweed has the highest density of vitamins and minerals of any vegetable on the planet (yep, that's right – seaweed is a vegetable)! gimMe Snacks Seaweed Thins boast great amounts of iron, fiber, beta carotene, calcium, and more. There are 50 micro grams of iodine per serving of gimMe Snacks' seaweed snacks, which is 31% of the recommended daily value. Iodine keeps our thyroid gland healthy, which helps keep our metabolism in good shape!

From the Mouth of a Kid:
It's crunchy! I like the sound it makes when I eat it!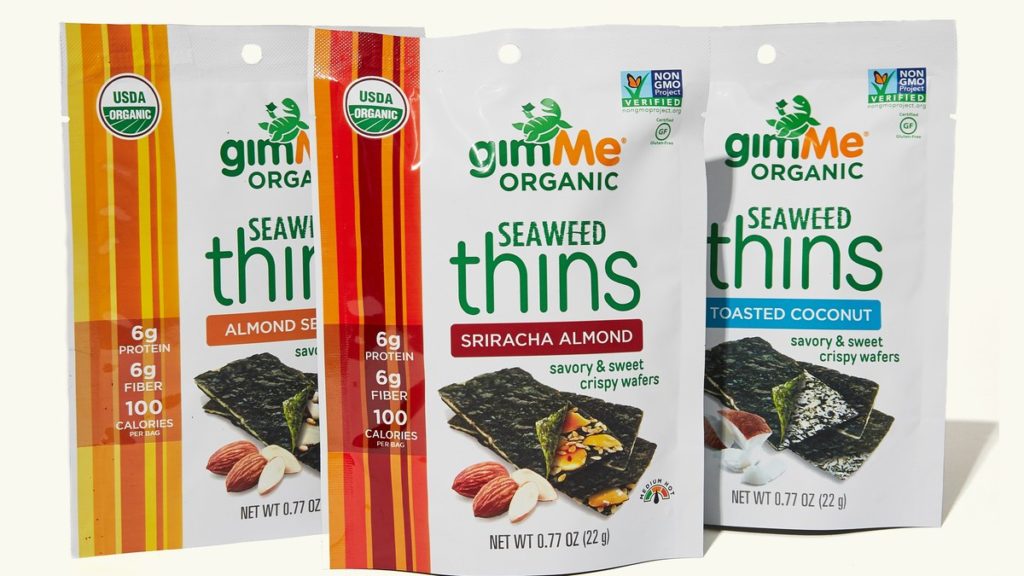 From the Eyes of a Parent:
My kids have always loved foods with interesting textures, so when I discovered these Seaweed Thins from gimMe Snacks, they went bananas for them! I love the simple ingredient list and nutrients that my kids get when eating these. They're low in sugar which is always a plus in my book, and they also have fiber, calcium, iodine, protein, and so many more nutrients…it's really amazing how much is packed into such a small amount! I love the balance of salty and sweet flavors 
Flavorful Features:
gimMe Snacks Seaweed Thins come in these great flavors:
Siracha Almond
Toasted Coconut
Almond Sesame
The Icing on the Cake:
gimMe Snacks Seaweed Thins are USDA Organic, non-GMO verified, certified gluten-free, vegan, AND individually packaged!
Time to Eat?!
These Seaweed Thins are a great addition to lunches, or as a snack whenever you're craving something crunchy and delicious!
Good to Go?
gimMe Snacks Seaweed Thins come in individually-portioned packages, so it's super convenient to throw right into a lunchbox, backpack, or purse!
Mix it Up!
Add gimMe Snacks Seaweed Thins to salads, noodle or rice dishes for a nice crunch and a boost of nutrients!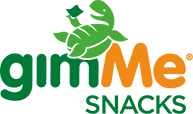 https://www.facebook.com/gimmeseaweed/
The Creative Kitchen™, LLC, teaches children about food and how to cook in a fun, safe, and educational manner. Targeting families with children ages two to teen, the company focuses on teaching, writing creative content and curriculum, special events, recipe development, spokesperson work, webisode production and consulting to present educational and entertaining content through food-related activities. The founder, Cricket Azima, is an expert in cooking for and with children. She inspires kids to express themselves creatively through food and cooking, while complementing lessons with traditional educational material such as social studies, math, arts, science, and more. Visit

www.thecreativekitchen.com

for more information.
Related posts