If you love cream cheese, but have to be mindful of dairy allergies or sensitivities, or, if your family enjoys the health benefits of a vegan diet, Go Veggie Vegan Cream Cheese is the perfect alternative! This dairy-free spread, made with coconut oil, is cholesterol-free and tastes just as creamy and delicious as the real deal. It comes in three flavors: plain, chive and garlic, and strawberry cream cheese. Whether spreading Go Veggie Cream Cheese on a whole wheat bagel or toast for a snack or using in your favorite cheesecake recipe, this dairy-free alternative is a wonderful addition to your family's fridge!
The Creative Kitchen was proud to partner with Go Veggie and make their No Bake Cheesecake at the Whole Foods Market Kids Cooking Classes. The sweet and simple recipe is fun for the family to make together:  http://www.goveggiefoods.com/kitchen/recipes/cranberry-no-bake-cheesecake.
From the Mouth of a Kid:
This is so creamy! Mom, can I try the strawberry flavor?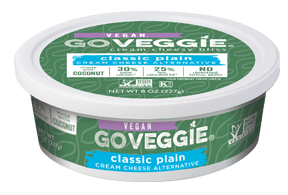 From the Eyes of a Parent:
My family loves Go Veggie Cream Cheese because ALL members of our family can enjoy it! Since half of us have dairy allergies and the other half doesn't, this product is a great food we can all delight in! And, the texture and taste is so similar to that of typical cream cheese, I use it in all of my family recipes that call for cream cheese, such as cheesecake, dips, stuffed mushrooms, frosting, and more!
Flavorful Features:
Go Veggie Vegan Cream Cheese comes in three flavors: 
Plain

Chive & Garlic

Strawberry Cream Cheese
The Icing on the Cake:
The container is made of recyclable materials that are also vegan, so you know you are supporting an environmentally-friendly company.
Mix it Up!
Instead of using cream cheese on bagels or toast, satisfy your sweet tooth and add Go Veggie cream cheese to your usual cream cheese icing recipe for a healthy alternative.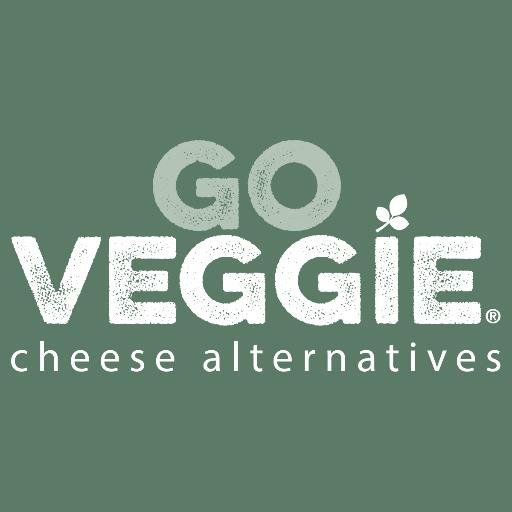 https://www.facebook.com/goveggiefoods
The Creative Kitchen™, LLC, teaches children about food and how to cook in a fun, safe, and educational manner. Targeting families with children ages two to teen, the company focuses on teaching, writing creative content and curriculum, special events, recipe development, spokesperson work, webisode production and consulting to present educational and entertaining content through food-related activities. The founder, Cricket Azima, is an expert in cooking for and with children. She inspires kids to express themselves creatively through food and cooking, while complementing lessons with traditional educational material such as social studies, math, arts, science, and more. Visit

www.thecreativekitchen.com

for more information.
Related posts