Add vibrant flavor, boasting a touch of sweet and a touch of spice, to your family's dishes with this delicious Gochujang Sauce by Chung Jung One. This traditional Korean sauce, that has a paste-like texture, is vegan, gluten-free, low in fat, while full of zest!! It's the perfect ingredient to add seasoning to almost any dish any meal of the day – serve at breakfast scrambled into eggs, add a dollop into vegetable soup for lunch, and use in marinade for dinner time meats such as chicken wings, pork tenderloin or tofu. The convenient squeeze bottle allows adults that like a bit of spice to their dishes to choose to add Gochujang Sauce with a heavier hand; while younger palates may enjoy the sauce and learn to adopt a new flavor profile into their palate by adding a touch at a time, to taste!
From the Mouth of a Kid:
Wow! This is spicy but not too spicy. I love it, Mom! Can I squeeze it myself?


From the Eyes of a Parent:
I love how this Gochujang Sauce allows me to add zest to any meal – in a quick and convenient fashion! And, it's not only great to see the kids try new flavors, it also allows me to expand our repertoire of staple dishes…as we have ALL been tiring of me cooking the same recipes over and over and all of our meals sharing the same taste and using the same seasonings.
Flavorful Features:
Chung Jung One's Gochujang Sauce comes in a variety of flavors:
Korean Chili Sauce

Spicy Ketchup Sauce

Spicy Miso Sauce
The Icing on the Cake:
It comes ready to use in a squeezable bottle that reduces mess and clean up time in the kitchen!
Mix it Up!
Add a dollop of Gochujang Sauce, to taste, in your family's favorite creamy dips and enjoy with vegetable sticks as a healthful and flavorful snack! Slices of bell peppers, carrot sticks, and celery all serve as great accompaniments, for example.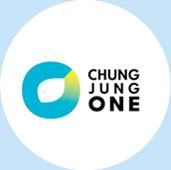 www.facebook.com/GochujangSauce/
https://www.instagram.com/gochujangsauce/
The Creative Kitchen™, LLC, teaches children about food and how to cook in a fun, safe, and educational manner. Targeting families with children ages two to teen, the company focuses on teaching, writing creative content and curriculum, special events, recipe development, spokesperson work, webisode production and consulting to present educational and entertaining content through food-related activities. The founder, Cricket Azima, is an expert in cooking for and with children. She inspires kids to express themselves creatively through food and cooking, while complementing lessons with traditional educational material such as social studies, math, arts, science, and more. Visit

www.thecreativekitchen.com

for more information.
Related posts