Here at The Creative Kitchen, we don't let our sweet tooth go unsatisfied! We've discovered a number of better-for-you sweet treats that satisfy our cravings, but consist of healthful ingredients! Hail Merry Bites are delectable, bite sized treats made from ingredients such as shredded coconut and nuts…and they do the trick when we're in the mood for something sweet. Hail Merry Bites are made with clean ingredients such as organic maple syrup and shredded coconut. The classic flavors do not disappoint, and with four varieties, there's one for every snacking mood! We love the Chocolate Chip Cookie Dough Bites; a cleaner version of a classic treat!
From the Mouth of a Kid:
They taste like cookie dough!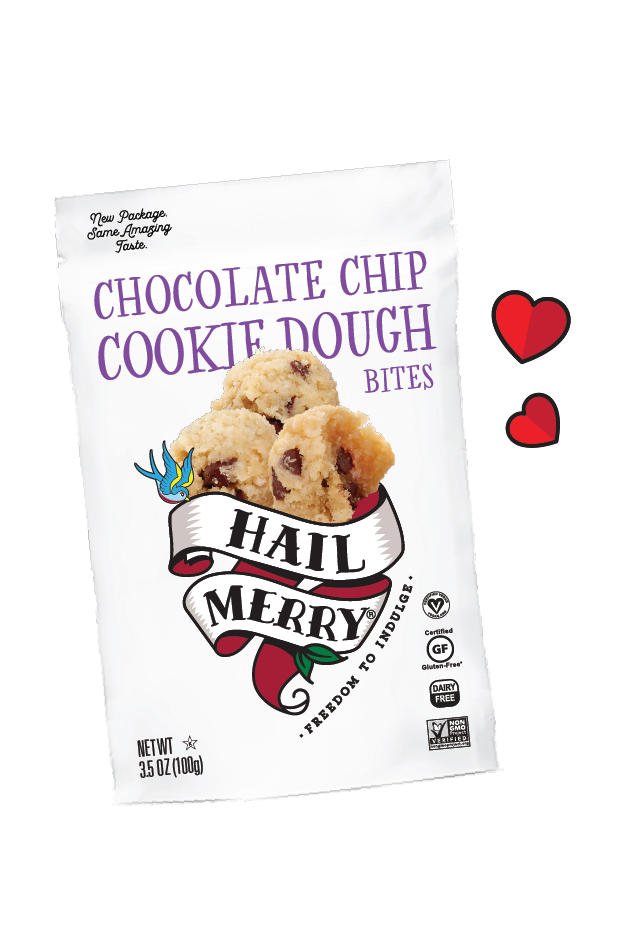 From the Eyes of a Parent:
I am constantly looking for sweet treats that are made with better ingredients, and will satisfy my kids' ever-present sweet tooth! Hail Merry Bites give them something sweet but give me the satisfaction of knowing my kids are getting better ingredients and less sugar than with regular cookies. I even like them too!
Flavorful Features:
Hail Merry Bites come in a variety of irresistible flavors:
Dark Chocolate
Chocolate Chip Cookie Dough
Caramel Sea Salt
Pure Vanilla
The Icing on the Cake:
Hail Merry Bites are made with simple ingredients that you can pronounce! They are certified gluten-free, dairy-free, non-GMO verified, vegan, and kosher! Great for all types of diets.
Time to Eat?!
If you're looking for a tasty, anytime-snack, Hail Merry Bites are for you!
Good to Go?
Each 3.5 oz bag of Hail Merry Bites has four servings, perfect for a family road trip or just a day when you're on the go!
Mix it Up!
Take snacking to the next level by dipping Hail Merry Bites in your favorite yogurt, nut butter, or seed butter!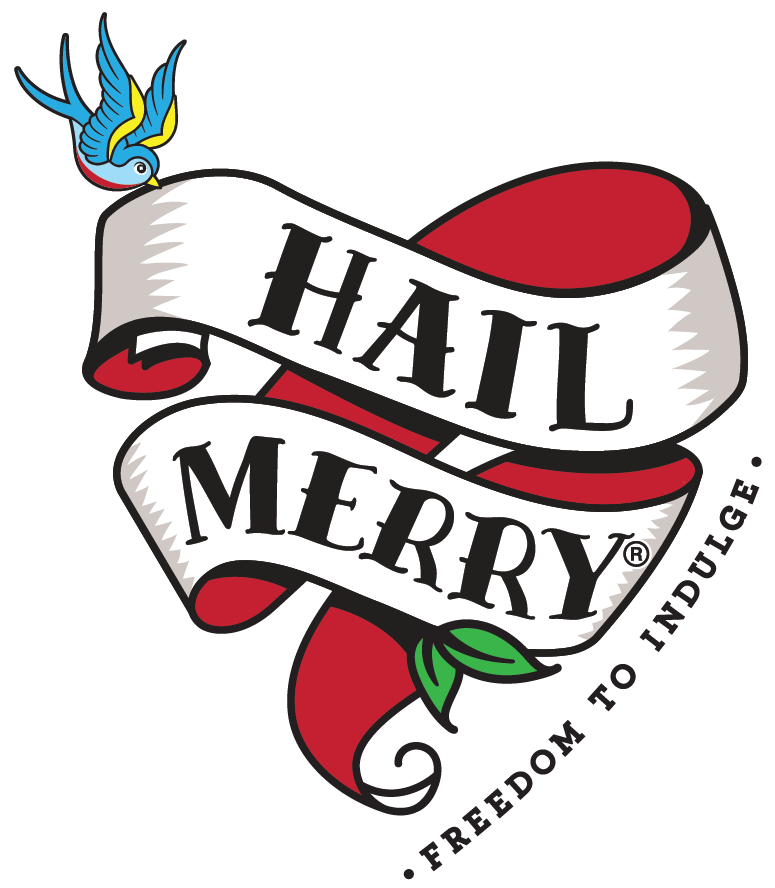 https://www.facebook.com/hailmerry
The Creative Kitchen™, LLC, teaches children about food and how to cook in a fun, safe, and educational manner. Targeting families with children ages two to teen, the company focuses on teaching, writing creative content and curriculum, special events, recipe development, spokesperson work, webisode production and consulting to present educational and entertaining content through food-related activities. The founder, Cricket Azima, is an expert in cooking for and with children. She inspires kids to express themselves creatively through food and cooking, while complementing lessons with traditional educational material such as social studies, math, arts, science, and more. Visit

www.thecreativekitchen.com

for more information.
Related posts