Loacker's Quadratini Cocoa and Milk Bite Size Wafers

 are a family favorite treat. Loacker combines quality dark cocoa with a light cream filling for an irresistible cube-shaped crunchy pleasure that the whole family will love! Not only are they delicious but they are made with wholesome ingredients like coconut oil which provides your body with healthy fats and wheat flour, which may help in lowering cholesterol levels.
From the Mouth of a Kid:
I really like the chocolate on the outside.

From the Eyes of a Parent:

Loacker's Cocoa and Milk Bite Size Wafers are a great treat for my family. They are delicious and made with all natural ingredients. I don't have to worry that there are any harmful chemicals or preservatives that may harm my little ones. I also love that the cubes are small and can be shared and portioned easily.
Flavorful Features:
There are many varieties of Quadratini wafers, each made with natural and high quality ingredients;
• Napolitaner
• Chocolate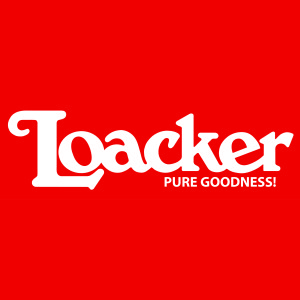 • Dark chocolate
• Lemon
• Coconut
• Vanilla
• Blackcurrant
• Cappuccino
• Tiramisu
• Espresso
• Raspberry-yoghurt
• Cocoa and Milk
Good to Go?
Pack a bag of these crunchy cubes on a family trip or add a handful to your child's lunchbox for a delicious snack on-the-go!
Mix it Up!

Try a spin on trail mix. Add Quadratini wafers to a bag of pretzels, raisins and hazelnuts. Throw a handful of cubes into your ice cream sundae or yogurt parfait for an irresistible crunchy addition to your favorite summer snacks! Or, try freezing these cubes on their own for a refreshing, creamy summer desert.
The Creative Kitchen™, LLC, teaches children about food and how to cook in a fun, safe, and educational manner. Targeting families with children ages two to teen, the company focuses on teaching, writing creative content and curriculum, special events, recipe development, spokesperson work, webisode production and consulting to present educational and entertaining content through food-related activities. The founder, Cricket Azima, is an expert in cooking for and with children. She inspires kids to express themselves creatively through food and cooking, while complementing lessons with traditional educational material such as social studies, math, arts, science, and more. Visit

www.thecreativekitchen.com

for more information.
Related posts