In need of a versatile and healthful snack that can satisfy every palate in your house? We're excited to share Lundberg Family Farms Organic Brown Rice Lightly Salted Thin Stackers with you! They're

 the perfect, neutral base for tasty toppings to create a multitude of wholesome snack combinations! The options are endless; whether you're in the mood for something salty and sweet, grab some of these Brown Rice Thin Stackers and snack away. We love that Lundberg Family Farms was founded with a commitment to preserve and improve the environment, a trailblazing tradition that still exists today. Parents will love their focus on organic and non-GMO grains, while little chefs will love the endless options for snack time!
From the Mouth of a Kid:
I love these crunchy crackers!
From the Eyes of a Parent:
With so many kids, snack time can be difficult when everyone wants something different. Thankfully, I found Lundberg Family Farms Organic Brown Rice Lightly Salted Thin Stackers and they're our new favorite addition to snack time! They go with so many things, savory and sweet, so each of my kids can have exactly what they want! I love how minimal their ingredients are, just brown rice and salt, I mean really? You can't do any better than that. I love that my family is grabbing for the brown rice crackers instead of chips these days! My favorite combination is cream cheese and cucumbers, and my kids love almond butter with bananas or chocolate chips.
Flavorful Features:
Lundberg Family Farms makes their Stackers in these other yummy flavors:
Brown Rice Salt-Free

Basil & Thyme

Red Rice & Quinoa

5 Grain

Cracked Black Pepper
The Icing on the Cake:
These crackers are gluten-free, vegan, kosher, and non-GMO. They're also made from organic ingredients.
Time to Eat?!
Lundberg Family Farms Organic Brown Rice Lightly Salted Thin Stackers are great for snacks, and as additions (or the main course!) to breakfast and lunch. There's so many creative ways to eat these any time of day, just add your favorite ingredients and voilà! 
Mix it Up!
Grab some mozzarella, a cherry tomato, a bit of pesto, and one of these crackers! You've got a mini pizza on your hands!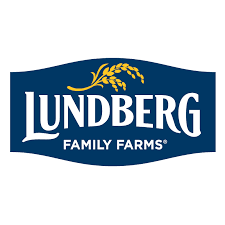 www.facebook.com/lundbergfamilyfarm
The Creative Kitchen™, LLC, teaches children about food and how to cook in a fun, safe, and educational manner. Targeting families with children ages two to teen, the company focuses on teaching, writing creative content and curriculum, special events, recipe development, spokesperson work, webisode production and consulting to present educational and entertaining content through food-related activities. The founder, Cricket Azima, is an expert in cooking for and with children. She inspires kids to express themselves creatively through food and cooking, while complementing lessons with traditional educational material such as social studies, math, arts, science, and more. Visit

www.thecreativekitchen.com

for more information.
Related posts