Who can resist a crunchy delicious dark chocolate snack that's about as good for you as chocolate can get? Lundberg Organic Chocolate Thin Stackers are the perfect snack to munch on when your sweet tooth gets the best of you – perfect for everyone in the family, no matter what age. Plus, we love the health benefits of dark chocolate and brown rice. Dark chocolate is a powerful source of antioxidants and may prevent heart disease. Brown rice is a whole grain and is loaded with fiber, which helps to lower cholesterol. The decadent dark chocolate thin stackers are great to enjoy on their own or enjoy topped with fresh fruit or yogurt! 
From the Mouth of a Kid:
Mmmm chocolate!
From the Eyes of a Parent:
We absolutely love Lundberg Organic Chocolate Thin Stackers. The dark chocolate feels rich while the brown rice cracker underneath makes for the perfect combination of smooth and crunchy. These crackers are great for snacking on the go and to pack for picnics and lunch dates. It's great to have a sweet snack like these while not having to worry about processed sugars and other unnecessary additives in our food.
Flavorful Features:
Lundberg Rice Stackers also come in other flavors, including: 
Lightly Salted

Salt-Free

Basil & Thyme

Red Rice & Quinoa

5 Grain 

Cracked Black Pepper 

Lemon Poppyseed

Coconut Sprinkle

Strawberry Cheesecake

Cherry Bliss
The Icing on the Cake:
Certified Organic, Fair trade Certified, Non-GMO Verified, USDA Organic, Gluten-Free, and Kosher Dairy ingredients!
Time to Eat?!
Lundberg Organic Chocolate Thin Stackers can easily fit in lunch boxes for a little dessert after every lunchtime. The thin stackers can also be chopped or crumbled on top of yogurt, fruit bowls, and ice cream for an added touch of sweetness!
Mix it Up!
Spread a thing layer of whipped cream cheese onto your Chocolate Thin Stacker and top with Fresh Fruit.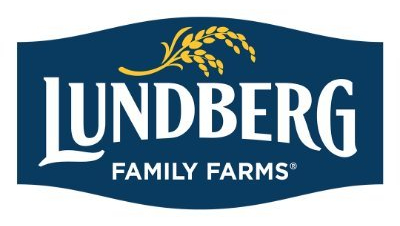 www.facebook.com/lundbergfamilyfarms
The Creative Kitchen™, LLC, teaches children about food and how to cook in a fun, safe, and educational manner. Targeting families with children ages two to teen, the company focuses on teaching, writing creative content and curriculum, special events, recipe development, spokesperson work, webisode production and consulting to present educational and entertaining content through food-related activities. The founder, Cricket Azima, is an expert in cooking for and with children. She inspires kids to express themselves creatively through food and cooking, while complementing lessons with traditional educational material such as social studies, math, arts, science, and more. Visit

www.thecreativekitchen.com

for more information.
Related posts