What's chewy, chocolate-y, and has one full serving of vegetables? Never heard of such a thing? Well, we hadn't either, until we discovered Chocolate Chip Granola Bars from 2018 Kids Food Festival Supporting Sponsor Made Good! We just love how they satisfy our sweet tooth, but leave us feeling guilt-free; with beneficial antioxidants and ethically-sourced ingredients it's practically a perfect snack. Made Good products are dairy-free, gluten-free, nut-free, and vegan…AND they're dedicated to creating high-quality food that's good for people and the environment!
From the Mouth of a Kid:
Mom says these are good for me – I think they taste like candy bars!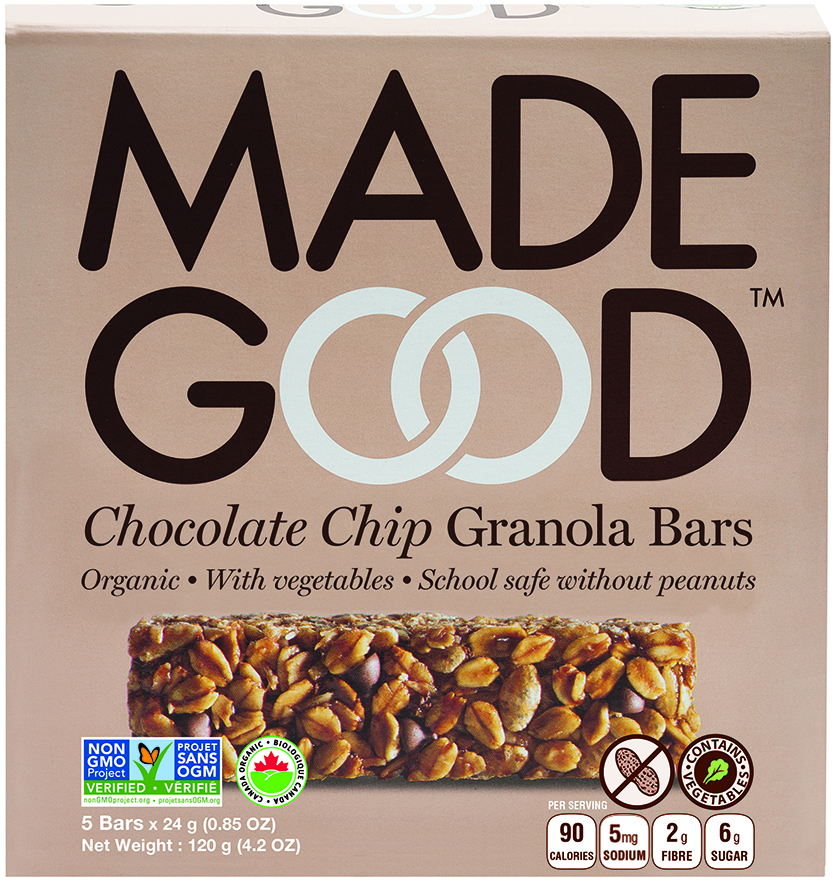 From the Eyes of a Parent:
I just love finding new products that have nutritious ingredients but also satisfy my child's sweet tooth! She has no idea there's a full serving of vegetables in these Made Good Chocolate Chip Granola Bars! I feel good about serving these to my family because of the high-quality, allergen-free ingredients…I even throw some in my purse for emergency snacks at work!
Flavorful Features:
Made Good Granola Bars come in a variety of delectable flavors:
Mixed Berry
Chocolate Banana
Apple Cinnamon
The Icing on the Cake:
Made Good Chocolate Chip Granola Bars are made with simple, organic ingredients that are free of the most common allergens!
Time to Eat?!
Short on time in the morning? Add a Made Good granola bar to your kids' breakfasts. Kids asking for a sweet treat in their lunchbox? Add one of these bars to their lunchbox…they won't be disappointed!
Good to Go?
Perfect for snacking on the go, these granola bars can be easily thrown into a purse, lunchbox, or sports bag for a nutritious snack any time you need it!
Mix it Up!
Take snacking to the next level by dipping a Made Good Chocolate Chip Granola Bar in your favorite nut butter or sunflower butter!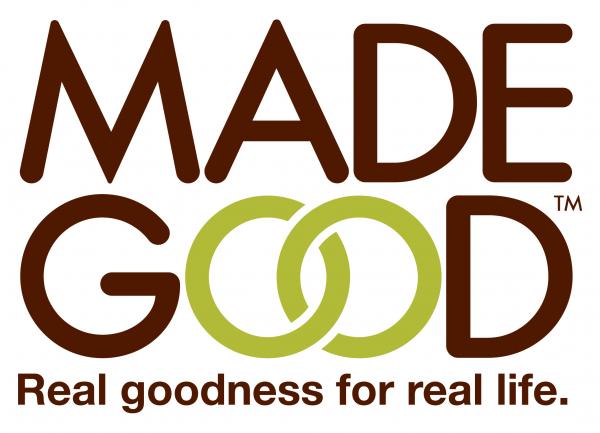 https://www.facebook.com/madegoodfoods/
The Creative Kitchen™, LLC, teaches children about food and how to cook in a fun, safe, and educational manner. Targeting families with children ages two to teen, the company focuses on teaching, writing creative content and curriculum, special events, recipe development, spokesperson work, webisode production and consulting to present educational and entertaining content through food-related activities. The founder, Cricket Azima, is an expert in cooking for and with children. She inspires kids to express themselves creatively through food and cooking, while complementing lessons with traditional educational material such as social studies, math, arts, science, and more. Visit

www.thecreativekitchen.com

for more information.
Related posts