Looking for a snack that's great tasting and really packs a punch for its size? Look no further because MadeGood has just what you need! Their Strawberry Granola Minis look small, but they're packed with antioxidants and gluten free oats, which lower bad cholesterol. They're also slow to digest, which will keep your kids fuller for longer! They also contain one whole serving of vegetables! That's right, vegetables! If your kids aren't the biggest fans of vegetables, have no fear, because all they'll notice is the sweet, juicy strawberry flavor! MadeGood only uses the highest quality ingredients, like whole grain oats and dried fruit. If you want to feed your kids a better snack, choose MadeGood Strawberry Granola Minis because they're organic, vegan, gluten free, and so much more!
The Creative Kitchen is happy to have MadeGood as a sponsor for our Back to School Celebration at Lakeside at Prospect Park on

August 18

. Click 

here

 to learn more about the event. Join us and taste the deliciousness for yourself!
From the Mouth of a Kid:
These are sweet and chewy, I love them!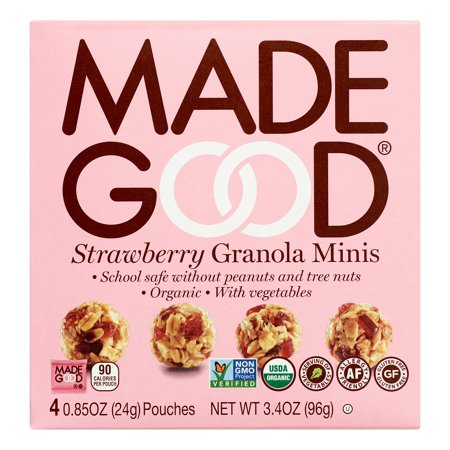 From the Eyes of a Parent:
There are so many companies out there making quick and portable snacks for kids that are extremely unhealthy. I'm a parent who's always in a rush, so it can be hard to resist buying things like chips and cookies, because they're something I can just easily throw into my kid's lunchboxes. However, when my friends told me about MadeGood's Strawberry Granola Minis, my mind was blown! There's actually a snack out there that's truly made from natural ingredients, is easy to carry on-the-go, and tastes really good! Not only that, but they're nut free, organic, vegan, non-GMO, and they have one whole serving of vegetables! The individual packages make it incredibly easy to send my kids to school with a perfectly portioned, delicious snack (plus they're safe to send to school because they're free of the most common allergens!). I even keep one in my purse for an emergency snack on the go!
Flavorful Features:
MadeGood Granola Minis come in other delicious flavors:
Apple Cinnamon Granola Minis
Chocolate Banana Granola Minis
Chocolate Chip Granola Minis
Mixed Berry Granola Minis
The Icing on the Cake:
These granola clusters are full of so many nutritional benefits such as:
Vitamins A, C, D, E, and B6

Produced in a peanut, tree nut, soy, dairy, egg, fish, shellfish, gluten, and sesame free facility
Time to Eat?!
Enjoy MadeGood Strawberry Granola Minis at any time of the day, especially when your kids need a little boost of energy! Serve them at breakfast, in lunchboxes as a sweet treat, as a yummy after school snack, or dessert after dinner.
Good to Go?
MadeGood Granola Minis come in individual, portable packets that are easy to take with you on the go! They're the perfect size to add to a lunchbox or backpack.
Mix it Up!
Try flattening MadeGood Strawberry Granola Minis and sticking them in an oven for a toasted cookie! Or, if you want some added protein, dip some Granola Minis in your favorite nut (or seed) butter!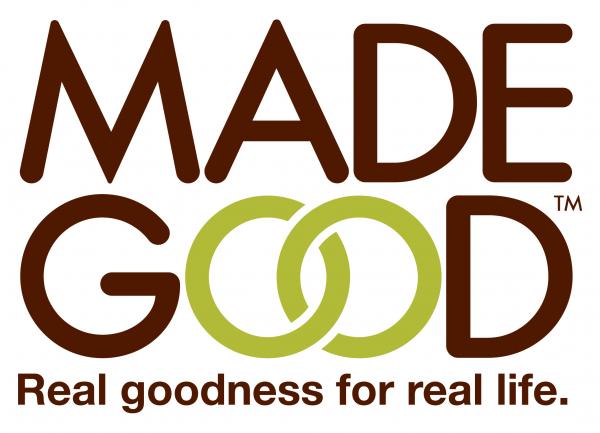 https://www.facebook.com/madegoodfoods/
The Creative Kitchen™, LLC, teaches children about food and how to cook in a fun, safe, and educational manner. Targeting families with children ages two to teen, the company focuses on teaching, writing creative content and curriculum, special events, recipe development, spokesperson work, webisode production and consulting to present educational and entertaining content through food-related activities. The founder, Cricket Azima, is an expert in cooking for and with children. She inspires kids to express themselves creatively through food and cooking, while complementing lessons with traditional educational material such as social studies, math, arts, science, and more. Visit

www.thecreativekitchen.com

for more information.
Related posts