The wholesome goodness of brown rice makes Nature's Path Envirokidz Crispy Rice Bars a great go to snack for your kids! They're a better-for-you choice in the snack bar category, since they're made with whole grains and organic ingredients. Nature's Path uses natural sweeteners, making their Envirokidz Crispy Rice Bars a great substitute for a candy bar when your or your kid's sweet tooth is calling. Plus, this family owned company certifies that their snack bars are all wheat and gluten-free, making them allergy-friendly and safe for the whole family to enjoy!
From the Mouth of a Kid:
This tastes like a candy bar! I love the chocolate one – It's chewy and really sweet!

From the Eyes of a Parent:

I love that these bars are made from whole grains, and my kids love the fun animals on the packaging! They're so convenient to pack with their lunches in the morning for a sweet treat without the hassle. They're a great swap-out for candy and other sweets since they're made with natural sweeteners and have the nutrients of brown rice.
Flavorful Features:
Nature's Path Envirokidz Crispy Rice Bars come in delicious flavors, including:
Chocolate
Berry Blast
Peanut Choco Drizzle
Peanut Butter

The Icing on the Cake:

All of the Envirokidz Crispy Rice Bars are gluten-free and organic! Plus, they contain 1g of fiber, 10g of whole grains, and 1g of protein!

Environkidz empowers positive change through their tasty organic foods. They show their love for the earth and its animals by donating 1% of the sales to animal conservation groups! The animals on their packaging aren't just cute, they represent partner organizations that are doing great work to protect the planet and its animals! Find out more here: http://us.envirokidz.com/our-animals.


Good to Go?
Yes! These bars are individually wrapped.

Mix it Up!
For a more filling and nutritious snack, make an Envirokidz Crispy Rice Bar sandwich! Add a layer of nut butter or frozen yogurt in between rice bars for added protein and fun.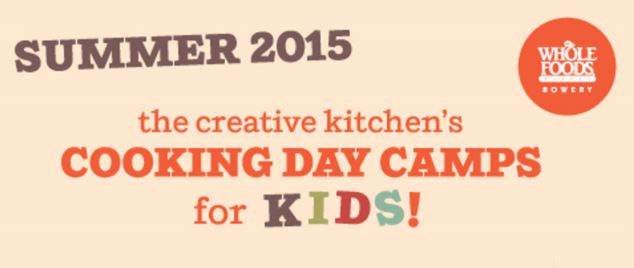 The Creative Kitchen™, LLC, teaches children about food and how to cook in a fun, safe, and educational manner. Targeting families with children ages two to teen, the company focuses on teaching, writing creative content and curriculum, special events, recipe development, spokesperson work, webisode production and consulting to present educational and entertaining content through food-related activities. The founder, Cricket Azima, is an expert in cooking for and with children. She inspires kids to express themselves creatively through food and cooking, while complementing lessons with traditional educational material such as social studies, math, arts, science, and more. Visit

www.thecreativekitchen.com

for more information.
Related posts