Here at The Creative Kitchen, we strive to find healthful, nourishing products whose ingredients we can actually pronounce. Even better is when the ingredient list is short, comprising of only a few essential and nutritious components. One Degree Gluten-Free Organic Sprouted Brown Rice Flour checks off both of these: the only ingredient is brown rice! This richly nutritious flour is non-GMO, vegan, gluten-free, kosher, and is grown without chemicals or animal-based fertilizers. Use it to make all kinds of meals and snacks for anytime of day, such as pancakes for breakfast, cookies for dessert, and everything in between! One Degree has a 100% traceability philosophy – you can track the ingredients of all of their products to see exactly what farm and region of the country (or world) they come from!
From the Mouth of a Kid:
These brownies are sooooooo good!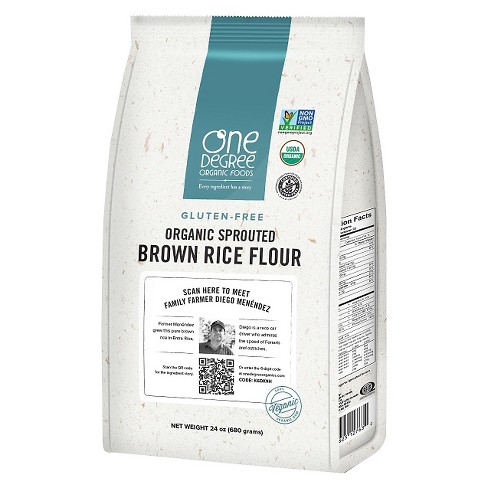 From the Eyes of a Parent:
I have been a fan of One Degree for quite some time now, but just recently discovered this brown rice flour! It has become a staple in my pantry – my kids don't even notice the difference between this and regular white flour, plus it's so much more nutritious! I trust One Degree products because they are committed to to clean foods and sourcing ingredients from small, organic farms. There's no artificial ANYTHING when it comes to One Degree products, and there's minimal processing involved in everything they do.
Flavorful Features:
One Degree also makes these other nutritious and delicious flours:
Sprouted Spelt Flour

Sprouted Whole Wheat Flour

Sprouted Corn Flour

Sprouted Red Fife Flour

Sprouted Khorasan Flour

Sprouted Rye Flour

Spelt Flour

Whole Wheat Flour
The Icing on the Cake:
While many food companies artificially boost nutrition in their products, One Degree uses the natural process of sprouting to provide powerhouse nutrients!
Time to Eat?!
One Degree Organic Sprouted Brown Rice Flour can be used in almost all of your favorite recipes that call for flour! Next time you want to whip up a batch of chocolate chip cookies, muffins, or a cake, give this flour a try – you won't be disappointed!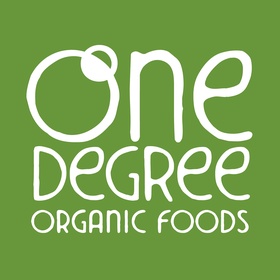 https://www.facebook.com/OneDegreeOrganics/
The Creative Kitchen™, LLC, teaches children about food and how to cook in a fun, safe, and educational manner. Targeting families with children ages two to teen, the company focuses on teaching, writing creative content and curriculum, special events, recipe development, spokesperson work, webisode production and consulting to present educational and entertaining content through food-related activities. The founder, Cricket Azima, is an expert in cooking for and with children. She inspires kids to express themselves creatively through food and cooking, while complementing lessons with traditional educational material such as social studies, math, arts, science, and more. Visit

www.thecreativekitchen.com

for more information.
Related posts