If you struggle to get your picky eaters the essential nutrients they need, you're not alone. It can be tricky when your kids only like a certain number of foods. We're here to help! You and your little ones will love

 Otamot's nutritious and delicious pasta sauce. Packed with a handful of vitamins and ten organic vegetables, this sauce provides the nutrition your kids need, while satisfying their taste buds and tummies! This versatile addition to your pantry will become a staple in your household!
From the Mouth of a Kid:
Yummy Sauce! It's my favorite with meatballs.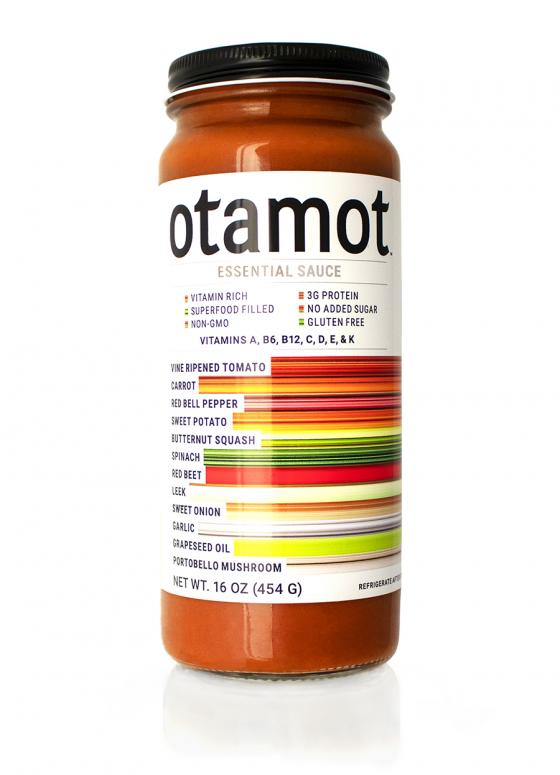 From the Eyes of a Parent:
I have loved Otamot's pasta sauce ever since I first discovered it! My kids aren't big fans of vegetables in general, and this sauce makes it so easy to get them the nutrients they're missing out on. There's no added sugar or preservatives, which is super important to me. It's also packed with vitamins and healthy oils, and just tastes really good! Overall this is a great product that I always have in pantry!
The Icing on the Cake:
Otamot sauce is made from 10 organic vegetables, including sweet potato, butternut squash, spinach, and red beet. There's no added sugar or preservatives, and it's non-GMO!
Time to Eat?!
Otamot sauce is a great addition to any meal – lunch or dinner! Add it to pasta, chicken, soups, or casseroles for an extra punch of flavor and nutrients!
Mix it Up!
Great for kids who shy away from the spices in salsa to add as the tomato flavor in tacos, burritos, or nachos.

The Creative Kitchen™, LLC, teaches children about food and how to cook in a fun, safe, and educational manner. Targeting families with children ages two to teen, the company focuses on teaching, writing creative content and curriculum, special events, recipe development, spokesperson work, webisode production and consulting to present educational and entertaining content through food-related activities. The founder, Cricket Azima, is an expert in cooking for and with children. She inspires kids to express themselves creatively through food and cooking, while complementing lessons with traditional educational material such as social studies, math, arts, science, and more. Visit

www.thecreativekitchen.com

for more information.
Related posts