The Creative Kitchen is always searching for tasty, alternative treats just like Pamela's Oat Double Chocolate Whenever Bars! These bars are sweet, soft and taste like cookies; a snack that the whole family will love.  Made with organic chocolate, gluten-free oats, chia seeds and lightly sweetened with agave and coconut sugar, these bars are a rich treat whenever you want one. Organic coconut sugar is lower on the glycemic index than regular refined sugar which is great for diabetics or families looking to reduce their sugar intake.  
From the Mouth of a Kid:
It tastes like a chocolate chocolate chip cookie!
From the Eyes of a Parent:

I love how this bar contains natural ingredients that are more nutritious than most snack bars. This bar is great for my kids and their allergies since it is both gluten-free and dairy-free! Pamela's Whenever Bars are a great addition to my rotation of snacks for my family.
Flavorful Features:
Pamela's Whenever Bars come in a variety of great flavors!
-Oat Double Chocolate
-Oat Blueberry Lemon
-Oat Chocolate Chip
-Oat Cranberry Almond
-Oat Peanut Butter Chocolate Chip
-Oat Raisin Walnut Spice
The Icing on the Cake:
Pamela's Whenever Bars are great for families with allergies. They're gluten-free and dairy-free.
Time to Eat?!
These bars are great 'whenever'! Enjoy this as a lunchtime snack or an after dinner treat. Have it as an after-school snack with a side of milk!
Good to Go?
Pamela's Oat Double Chocolate Whenever Bars come individually wrapped, so they're perfect to drop in your bag or into your child's lunchbox.

Mix it Up!
Use this bar as the base of a crust next time you're baking! You can easily crumble up the bars and add a bit of melted coconut oil to help the crumbles stay together.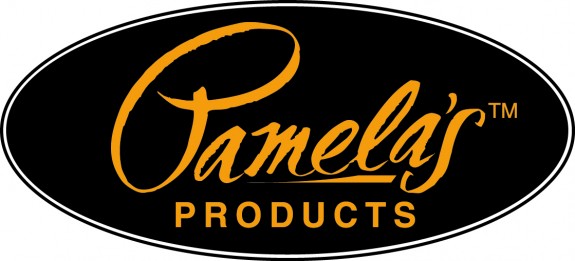 https://www.facebook.com/pamelasproducts
The Creative Kitchen™, LLC, teaches children about food and how to cook in a fun, safe, and educational manner. Targeting families with children ages two to teen, the company focuses on teaching, writing creative content and curriculum, special events, recipe development, spokesperson work, webisode production and consulting to present educational and entertaining content through food-related activities. The founder, Cricket Azima, is an expert in cooking for and with children. She inspires kids to express themselves creatively through food and cooking, while complementing lessons with traditional educational material such as social studies, math, arts, science, and more. Visit

www.thecreativekitchen.com

for more information.
Related posts