Here at The Creative Kitchen, we love when we find ways to make mealtime easier for mom and dad, while still providing nutrients and delicious taste! That's why we love Perdue Chicken Plus Chicken Breast and Vegetable Tenders! They will quickly become a staple for you and your family; they're easy to store and prepare, and are a versatile addition to your freezer. Made with all-natural ingredients, these chicken breast and vegetable tenders are a good source of protein and fiber, and they even have 1/4 cup of vegetables per serving! Your kids won't know the difference, but you will! 
From the Mouth of a Kid:
I love this chicken! It's yummy!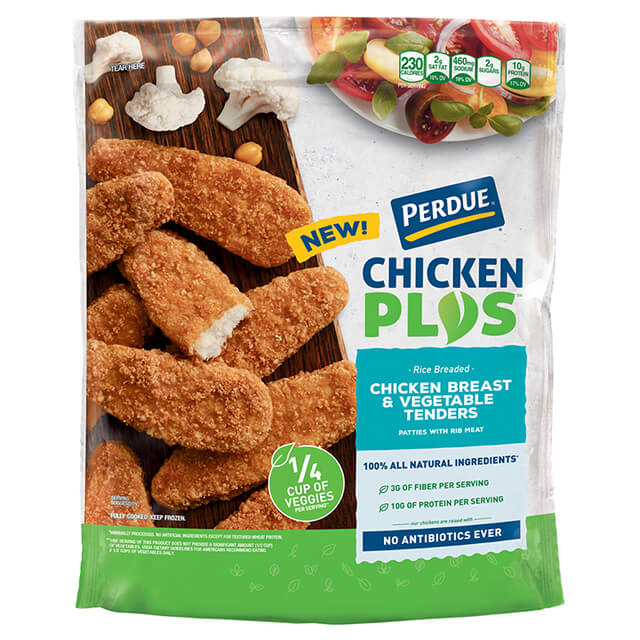 From the Eyes of a Parent:
There are a lot of things I love about Perdue's Chicken Plus Chicken Breast and Vegetable Tenders, but my favorite part is that there's a 1/4 cup of cauliflower and chickpea in every serving! My kids think these are so tasty, and they're so easy to prepare, not to mention the protein and fiber they provide as well. The shape is perfect for little kids' hands – all around this is a family favorite!
Flavorful Features:
Perdue offers two other shapes of their Chicken Plus line: Dino Nuggets and Patties!
The Icing on the Cake:
Perdue Chicken Plus Chicken Breast and Vegetable Tenders are made with 100% natural ingredients and no antibiotics. The three different shapes offer some fun variety for your meals!
Time to Eat?!
These chicken breast and vegetable tenders are a great option for busy evenings when you don't have a lot of time to prepare dinner. Pop these in the oven and voilà! A nutritious meal ready in minutes with almost no prep required!
Mix it Up!
Once cooked, chop up these chicken breast and vegetable tenders and add them to a stir fry or salad. Even a great addition to a sandwich for the lunchbox!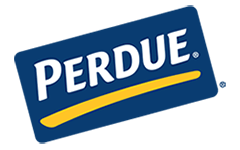 www.facebook.com/PerdueChicken
The Creative Kitchen™, LLC, teaches children about food and how to cook in a fun, safe, and educational manner. Targeting families with children ages two to teen, the company focuses on teaching, writing creative content and curriculum, special events, recipe development, spokesperson work, webisode production and consulting to present educational and entertaining content through food-related activities. The founder, Cricket Azima, is an expert in cooking for and with children. She inspires kids to express themselves creatively through food and cooking, while complementing lessons with traditional educational material such as social studies, math, arts, science, and more. Visit

www.thecreativekitchen.com

for more information.
Related posts