We love when we find new and interesting versions or ways to eat our favorite foods, whether for convenience or just plain fun! Pocas Dragon Fruit Chips cross both of these off the list; it's a fun and different way to eat fruit that's also super convenient if you can't find the real deal in the store. Dragon fruit boasts ton of nutritional benefits, too, such as boosting your immune system and helping digestion! Pocas focuses on natural, organic food that's carefully sourced from around the world, beneficial for living a healthful life.
From the Mouth of a Kid:
It's crunchy fruit! AND SUCH A COOL COLOR!
From the Eyes of a Parent:
My kids love their snacks, and I mean really, really love their snacks. I try to find a good balance, but it can be hard when most of the time they just want candy! They like fruit though, so I was happy to discover these Dragon Fruit Chips by Pocas. It's a nice way to switch up serving fresh fruit and my kids love the taste and fun color! I love the nutritional benefits of dragon fruit too; lots of vitamins and minerals all around.
Flavorful Features:
Pocas Dragon Fruit Chips come in two types: Red Flesh Dragon Fruit or White Flesh Dragon Fruit.
The Icing on the Cake:
Dragon fruit provides a ton of Potassium, Vitamins C, B1, B2, and B3, as well as Iron and Calcium. Pocas Dragon Fruit Chips are non-GMO, gluten free, and 100% natural!
Time to Eat?!
Pocas Dragon Fruit Chips are a great choice for a morning or afternoon snack, or even a dessert when you don't want something too sweet!
Good to Go?
Pocas Dragon Fruit Chips come in re-sealable bags, so they're perfect to take with you on the go!
Mix it Up!
Add some of these dragon fruit chips into a salad for some extra crunch and a touch of sweetness. Or, top your next smoothie bowl with them for some crunch, too!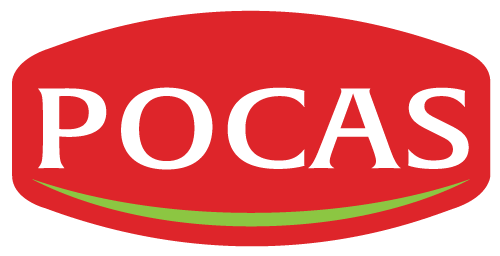 www.facebook.com/pocasinternational
The Creative Kitchen™, LLC, teaches children about food and how to cook in a fun, safe, and educational manner. Targeting families with children ages two to teen, the company focuses on teaching, writing creative content and curriculum, special events, recipe development, spokesperson work, webisode production and consulting to present educational and entertaining content through food-related activities. The founder, Cricket Azima, is an expert in cooking for and with children. She inspires kids to express themselves creatively through food and cooking, while complementing lessons with traditional educational material such as social studies, math, arts, science, and more. Visit

www.thecreativekitchen.com

for more information.
Related posts