Revolution Foods – Organic Jammy Sammy Bars
By Marisa Procopio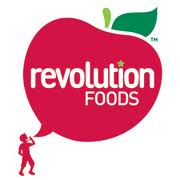 The lunchbox – and baby bag – isn't ready to go without a couple of Revoltion Foods' Jammy Sammy bars. These little bars are a sandwich with a twist! Wholesome and filling, they'll quickly become staples in the house. Available in 4 delicious flavors: PB & Strawberry, PB & Grape, Apple Cinnamon & Oatmeal and Blueberries & Oatmeal.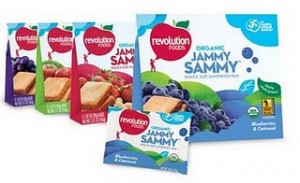 Bonus for Parents: These protein- and 100% whole-grain-packed bars can help kids make it through the 10 am and 3pm slumps without crashing.
Bonus for Kids: They're the ideal size for little fingers (and often little appetites). With subtle peanut butter flavor and jam that's not too sweet, but just enough to keep kids excited.
Related posts