We are so excited to share Safe Catch Tuna with you: a premium brand of sustainably-caught tuna with no additives or fillers. It's just 100% pure tuna! Here at The Creative Kitchen, we love their Single Serving Tuna Pouches as a protein-packed snack, or as part of a meal. Safe Catch tests all of their tuna to a mercury limit that is ten times lower than the FDA limit, making it the lowest mercury of any tuna brand. We are so excited to have had Safe Catch as a Good Bag Sponsor at the 2019 Kids Food Festival in NYC! Visit the KFF website to learn more.
From the Mouth of a Kid:
I like when mommy puts tuna in my mac & cheese!
From the Eyes of a Parent:
I am so happy I discovered these Safe Tuna pouches, they have become a family favorite! I love how easy it is to add protein to a meal, but even more, I love how clean it is! It's non-GMO, has no additives or other ingredients, and it has the lowest mercury levels of any tuna brand. What more could you ask for?
The Icing on the Cake:
Safe Catch tuna boasts a number of delicious qualities!
non-GMO

Gluten-free

Certified Kosher

No additives or fillers

Mercury tested

Sustainably caught
Time to Eat?!
Bring out your Safe Catch Tuna Pouches when you want a protein-filled snack after school or work, or add to your favorite meals!
Good to Go?
Safe Catch Single Serve Tuna Pouches are perfect for on the go snacking. Make a sandwich to go or eat with crackers when you're out and about!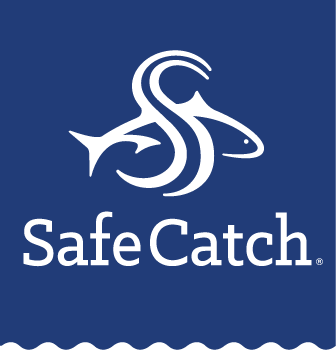 The Creative Kitchen™, LLC, teaches children about food and how to cook in a fun, safe, and educational manner. Targeting families with children ages two to teen, the company focuses on teaching, writing creative content and curriculum, special events, recipe development, spokesperson work, webisode production and consulting to present educational and entertaining content through food-related activities. The founder, Cricket Azima, is an expert in cooking for and with children. She inspires kids to express themselves creatively through food and cooking, while complementing lessons with traditional educational material such as social studies, math, arts, science, and more. Visit

www.thecreativekitchen.com

for more information.
Related posts