Reduce, reuse, recycle 
is a motto we live by at The Creative Kitchen. We believe healthy kids start with a healthy planet. 
One thing we haven't always been able to reduce or reuse are cleaning products in spray bottles. After tossing spray bottle after spray bottle and creating more waste than necessary, we discovered that 

Seventh Generation

, the pioneer in green cleaning, is releasing concentrated refills for some of their household cleaning products! Their All Purpose Cleaner, Glass & Surface Cleaner, and Tub & Tile Cleaner are now available in refill bottles at local Target stores. Seventh Generation Concentrates 3 oz. bottles use 86% less plastic than typical cleaning product spray bottles! These plant-based products will help reduce the amount of waste ending up in landfills and help save the Earth, while saving you money.
From the Eyes of a Parent:
I love that this convenient product cuts down on the need to repurchase spray bottles for my cleaning products. The concentrated refills are so simple to use and can be added to any empty bottle I have on hand. This Earth-friendly product cleans just as well as those harsh chemicals; plus, it's non-toxic so I can breath easy knowing it won't cause harm to my family or myself.
Fascinating Features:
The Seventh Generation Concentrates are easy to use, as they only require a clean, empty spray bottle, 3.5 cups of water, and the concentrate. It is still the same biodegradable, non-toxic formula used in Seventh Generation products with no synthetic fragrances, dyes, or chlorine bleach.
The Concentrates are currently available in:
All Purpose Cleaner
Tub & Tile Cleaner
Glass & Surface Cleaner
The Icing on the Cake: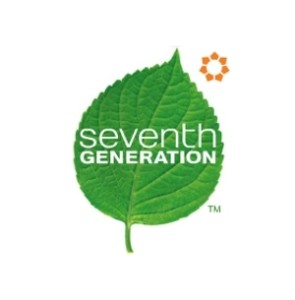 With no longer a need to repurchase a 32 oz. spray bottle each time you need more cleaner, you will use 86% less plastic and 10 times less water than before!
The Creative Kitchen™, LLC, teaches children about food and how to cook in a fun, safe, and educational manner. Targeting families with children ages two to teen, the company focuses on teaching, writing creative content and curriculum, special events, recipe development, spokesperson work, webisode production and consulting to present educational and entertaining content through food-related activities. The founder, Cricket Azima, is an expert in cooking for and with children.  She inspires kids to express themselves creatively through food and cooking, while complementing lessons with traditional educational material such as social studies, math, arts, science, and more. Visit

www.thecreativekitchen.com

for more information.
Related posts