Are you looking for a cheesy, crunchy, not-full-of-terrible-ingredients snack that you and your kids enjoy? Introducing Snikiddy Mac and Cheese Baked Puffs! This simple yet DELICIOUS snack is certified gluten-free and USDA organic, nut-free, non-GMO, vegetarian, and has no hydrogenated oils or high fructose corn syrup! Did we mention how cheesy and delicious these puffs are? With a minimal, wholesome ingredient list and mouthwatering taste, these Snikiddy Mac and Cheese Baked Puffs are sure to become a family favorite!
From the Mouth of a Kid:
I love mac and cheese! These puffs are crunchy and yummy!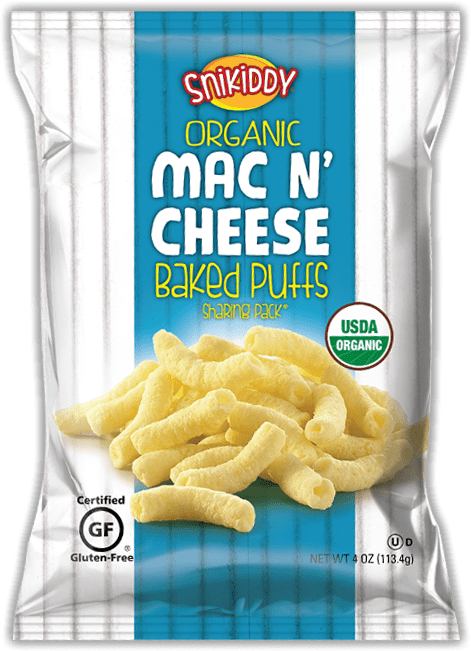 From the Eyes of a Parent:
My family loves to snack. I try to keep healthful products in the house, but it's sometimes hard to find great-tasting products that have wholesome ingredients. I found Snikiddy's Mac and Cheese Baked Puffs and instantly fell in love! They are delicious, my kids love them, and I love the ingredient list. The individual snack pack bags are perfect to throw in my kids' lunchboxes and backpacks, or to take with us in the car on road trips! I love the organic ingredients and my kids love the taste; it's a win-win!
Flavorful Features:
Snikiddy also makes Grilled Cheese Baked Puffs, as well as three different flavors or Baked Fries: Cheddar, Bold Buffalo, and Hot & Spicy.
The Icing on the Cake:
Snikiddy focuses on using wholesome ingredients and bold flavors in their products. There's no hydrogenated oils or high fructose corn syrup, and they're certified gluten-free, USDA organic, nut-free, and non-GMO. Their Mac and Cheese Baked Puffs are a delicious and healthful choice for a snack for your family!
Time to Eat?!
Snikiddy Mac and Cheese Baked Puffs are a delectable addition to kids' lunches, and a yummy after-school snack!
Good to Go?
The 0.75 oz snack pack bags are great for an easy addition to lunchboxes and backpacks, even purses for on-the-go snacking whenever you need it!
Mix it Up!
Try crushing up these Mac and Cheese Baked Puffs and adding to your breadcrumb mixture the next time you make chicken! Instant cheesy deliciousness!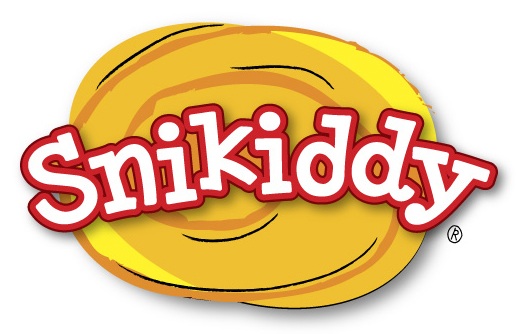 The Creative Kitchen™, LLC, teaches children about food and how to cook in a fun, safe, and educational manner. Targeting families with children ages two to teen, the company focuses on teaching, writing creative content and curriculum, special events, recipe development, spokesperson work, webisode production and consulting to present educational and entertaining content through food-related activities. The founder, Cricket Azima, is an expert in cooking for and with children. She inspires kids to express themselves creatively through food and cooking, while complementing lessons with traditional educational material such as social studies, math, arts, science, and more. Visit

www.thecreativekitchen.com

for more information.
Related posts