If you're looking to mix up your selection of nutritious grains, grab a bag of sorghum! This naturally gluten-free grain is

similar to rice or quinoa, and is rich in antioxidants. It's also packed full of other nutrients such as protein, iron, Vitamin B6, and magnesium. Sorghum is a very versatile grain with a simple flavor profile, making it a no-brainer for parents looking for ways to simplify mealtime and satisfy different palates at home. It can be used for any meal of the day; in pancakes at breakfast, in salads or soups at lunch and dinner, and you can even pop it like popcorn!
Join us at our Whole Foods cooking classes the week of September 23rd where we'll incorporate sorghum into our recipes! Visit our calendar for more information on our classes.
From the Mouth of a Kid:
It's fluffy and kinda tastes like rice!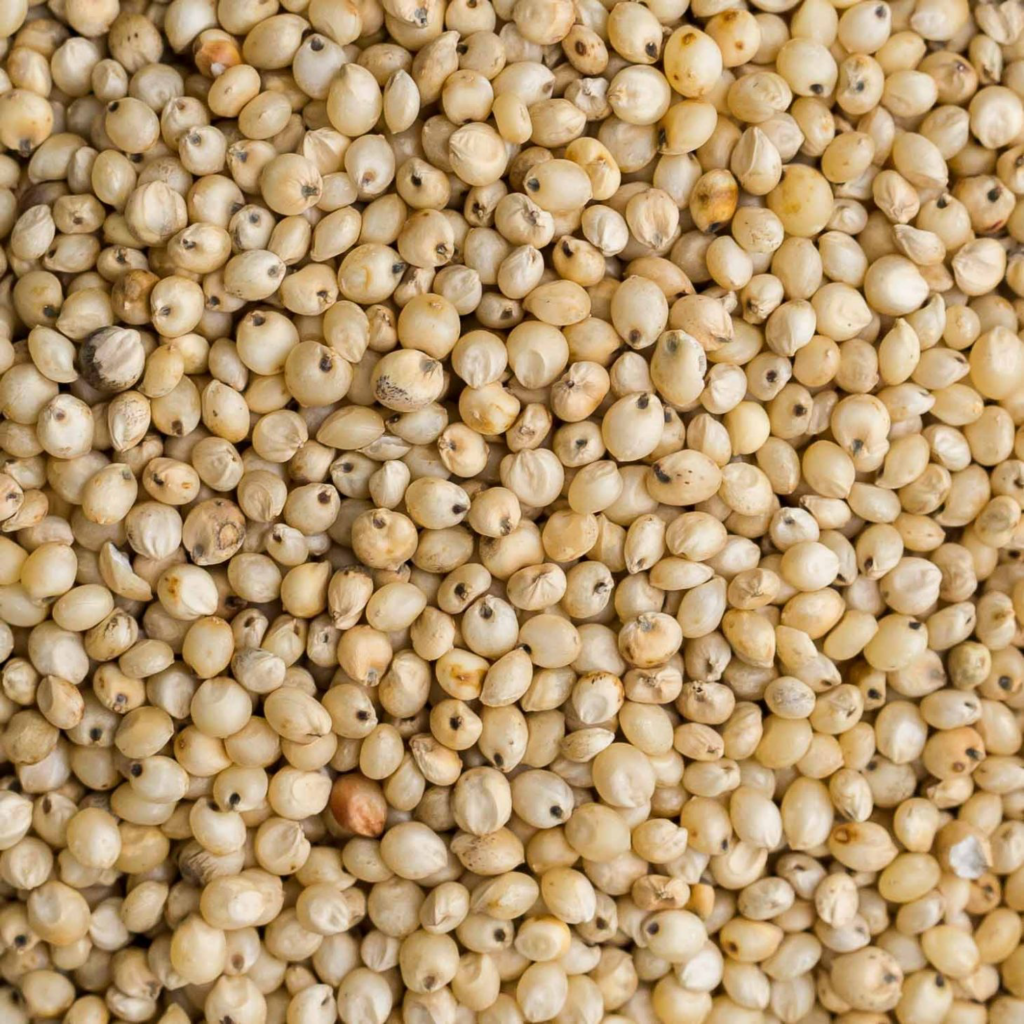 From the Eyes of a Parent:
Sorghum has become a household staple for us! I love the nutrients it provides: one serving has almost half the recommended daily intake of protein and iron, and it's a good source of minerals like magnesium, calcium and potassium. It's filling and everyone in the family loves it. And, it's so easy to make! I've used it as a substitute for other grains in some of my usual recipes, too.
The Icing on the Cake:
There are a number of reasons why we love sorghum, but we love its versatility the most: you can pop it like popcorn, use sorghum flour to make your favorite baked goods, or cook it like rice to add to salads, soups, and other dishes.
Time to Eat?!
Sorghum can be incorporated into any meal – breakfast, lunch, snack time, dinner, or dessert! 
Mix it Up!
If you're looking for more creative ways to add sorghum to your diet, add it to a soup or stew to turn a broth into a hearty and nutrient-filled meal.
The Creative Kitchen™, LLC, teaches children about food and how to cook in a fun, safe, and educational manner. Targeting families with children ages two to teen, the company focuses on teaching, writing creative content and curriculum, special events, recipe development, spokesperson work, webisode production and consulting to present educational and entertaining content through food-related activities. The founder, Cricket Azima, is an expert in cooking for and with children. She inspires kids to express themselves creatively through food and cooking, while complementing lessons with traditional educational material such as social studies, math, arts, science, and more. Visit

www.thecreativekitchen.com

for more information.
Related posts