Sorghum is a healthful, hearty grain to add to your family's pantry. Fuel your family's bellies for hours- this gluten-free grain is an excellent source of a variety nutrients, with an extraordinary amount of dietary fiber, which is great for digestive systems! Whether cooking with the grain, flour, syrup, or otherwise, sorghum is a versatile Old World grain that shouldn't be overlooked in today's kitchen!





Join us at Whole Foods Upper West Side on December 18th, 2017 and Whole Foods Tribeca on December 20th, 2017 for the opportunity to get hands-on and learn about cooking with sorghum! Visit 

www.thecreativekitchen.com/calendar

for our schedule.
From the Mouth of a Kid:
My favorite is the sorghum syrup! It's so sweet!
From the Eyes of a Parent:
I've loved adding recipes that include sorghum into my family's diet! I've stocked up on a few different sorghum products, especially using both the sorghum grain and syrup when I cook. It's super kid-friendly, while also being nutritionally appealing to me and my husband!
Personally, I love adding it to my salads, as it keeps me fuller for longer!
The Icing on the Cake:
Sorghum can be used in a variety of recipes! Check out some delicious here: www.simplysorghum.com/recipes.
Time to Eat?!
Any time a whole grain is on the menu!
Mix it Up!
Try popping your whole grain sorghum like popcorn to snack on while watching a movie for an alternative that's high in calcium and iron! Just be careful it doesn't burn!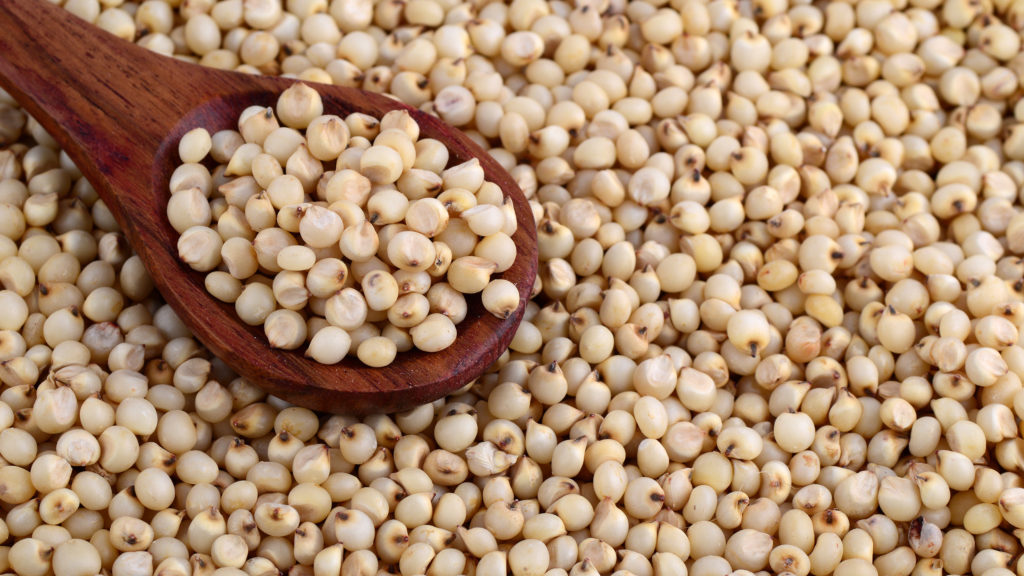 The Creative Kitchen™, LLC, teaches children about food and how to cook in a fun, safe, and educational manner. Targeting families with children ages two to teen, the company focuses on teaching, writing creative content and curriculum, special events, recipe development, spokesperson work, webisode production and consulting to present educational and entertaining content through food-related activities. The founder, Cricket Azima, is an expert in cooking for and with children. She inspires kids to express themselves creatively through food and cooking, while complementing lessons with traditional educational material such as social studies, math, arts, science, and more. Visit

www.thecreativekitchen.com

for more information.
Related posts